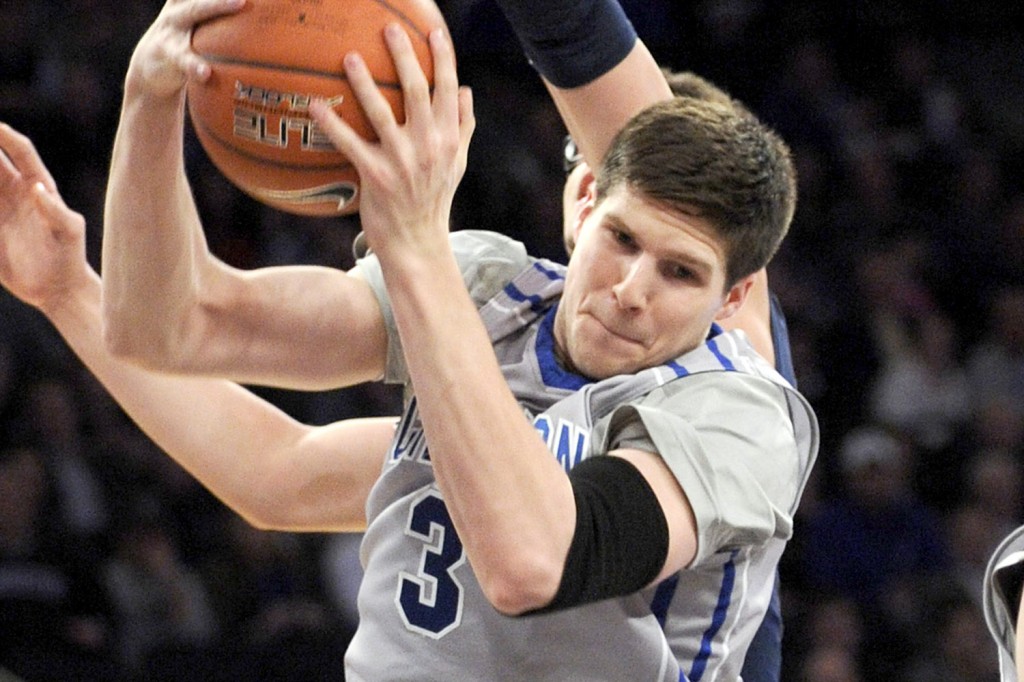 UPDATE (9:54 PM): An update of the trade also indicates the Bulls have acquired Anthony Randolph in the trade as well. With the inclusion of Randolph the Bulls have now spent $1 million more than they would have had they stuck with their 2 draft picks. The inclusion of Randolph in the trade is puzzling as Chicago doesn't have a need for him. His inclusion could potentially be security in case Chicago needs to trade away Taj Gibson in order to sign a superstar.
—–
It's been a long build up leading up to tonight's NBA draft but it seems we've come to somewhat of a resolution- the Chicago Bulls have traded both the 16th and 19th overall pick to the Denver Nuggets for Creighton University standout Doug McDermott. The move doesn't come as much of a surprise as pre-draft rumors pegged the Bulls as highly intrigued in McDermott and willing to trade up for him.
What has caught some people by surprise is Chicago giving up both of their first round draft picks for him. Instant reactions on Twitter were very mixed as some Bulls fans cheered the moves, few believe it to be a good move at too steep a price, while others deride the move as a complete failure.
The trade up for McDermott saves the Bulls some money to put towards their pursuit of a superstar free agent. Rather than commit $2.7 million to two players, the Bulls are now only on the hook for $1.9 million. The move also seemingly puts Chicago in a position to move Mike Dunleavy Jr. to improve their pursuit of a superstar. McDermott's ability to spread the floor with this three point shooting lessens the impact of losing Dunleavy.
Adding McDermott does add an interesting question at power forward though. With the addition of McDermott, and assuming Nikola Mirotic finally makes his move over to the NBA, the Bulls have a log jam at power forward with Taj Gibson, Mirotic, and McDermott. It will be interesting to see what Chicago plans to do moving forward. Are the Bulls preparing to move Taj Gibson this offseason? Next season after allowing McDermott to sit on the bench for a year? Are the Bulls anticipating moving Nikola Mirotic? There are many questions, but few answers for now.
At first look it seems the Bulls have made a good move drafting McDermott. The move allows Chicago to spread the floor more, gives the team a little more offense, and sets the team up for potential moves to get the final piece needed for a championship run.
More of an in depth analysis of this pick, as well any potential picks/trades Chicago makes in the immediate future, will be up soon.