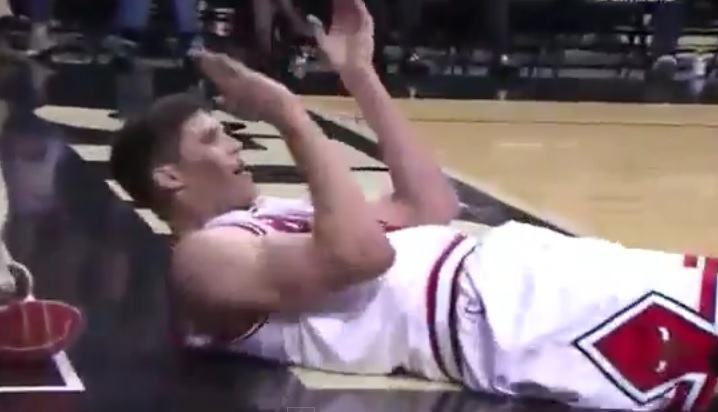 Here are some facts about Nikola Mirotic:
Fact: Nikola Mirotic has done wonders for the Chicago Bulls' offense this season.
Fact: Nikola Mirotic has not shot well at all this season (41% from the field, 30.6% from three), despite his reputation as a shooter.
Conclusion: Shooting is not the only important quality in a successful stretch four, as Niko's quickness and ballhandling ability make him a significant threat regardless.
Still with me? Good. Let's try another.
Fact: Doug McDermott has struggled this season while playing strictly as a wing.
Fact: Doug McDermott has not shot well at all this season (40% from the field, 31.7% from three), despite his reputation as a shooter.
Fact: Doug McDermott checks many of the same boxes Mirotic does on the stretch four checklist: Size, quickness, intelligence, ballhandling and shooting.
Conclusion: Doug McDermott should be emulating Nikola Mirotic more than Mike Dunleavy.
This screenshot, taken from a game in February, just before Derrick Rose had surgery, shows exactly how powerful Mirotic's floor-spacing is: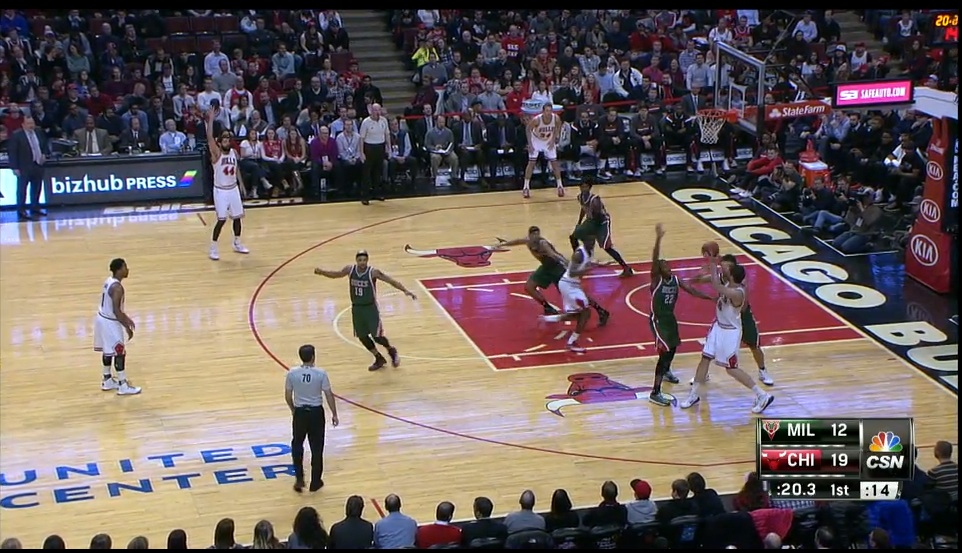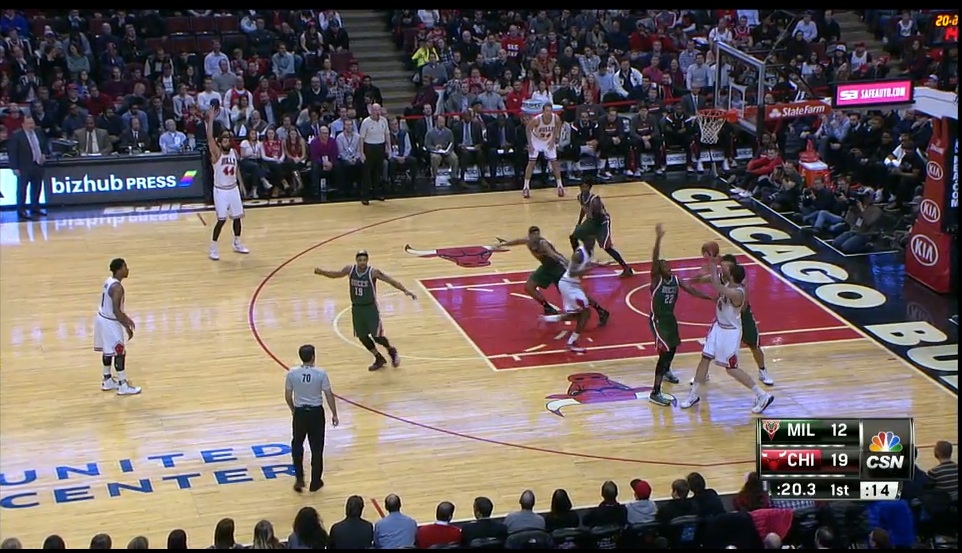 Tony Snell has just entered the ball into the post and made a cut down the middle of the floor. Nikola is spotted up on the opposite wing with Dunleavy in the opposite corner. In that precise moment, Jared Dudley, helping on Snell's cut in the lane, realizes he left Mirotic open in much the same way you suddenly realize that you left the oven on. Both he and OJ Mayo (Dunleavy's man) start scrambling toward Mirotic, leaving Snell wide open under the basket for a layup. Here's an overhead view: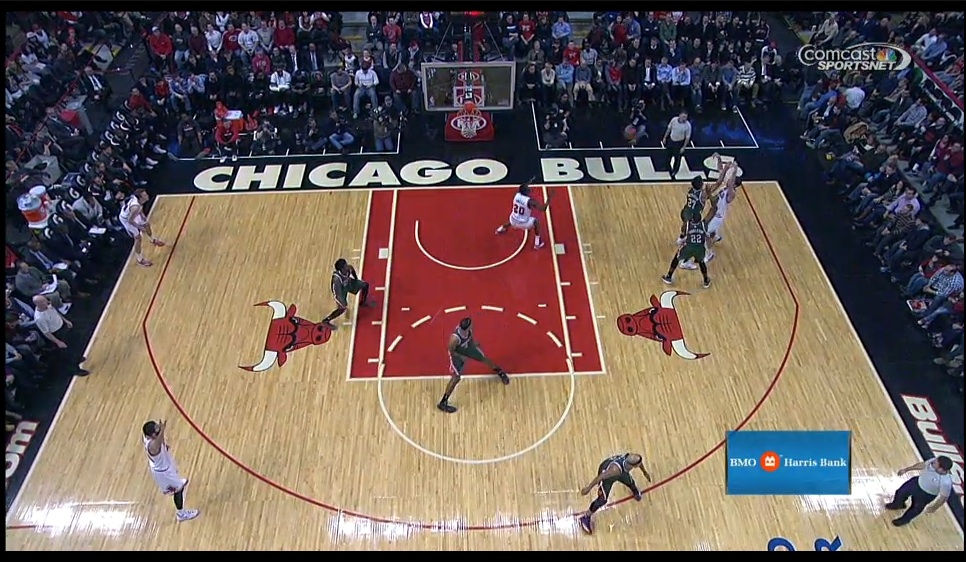 Here's the thing: teams respect McDermott's shooting, even as he's hoisted up bricks all year, just as they respect Mirotic's shooting, even as he hoists up bricks. But Doug isn't really quick enough to beat wings off the dribble and his defense on wings isn't great either. Put him against bigs, however, and the equation changes. He can absolutely beat big men off the dribble from the perimeter, especially if they're already running at him to contest a shot. And we know that pulling a big man out to the perimeter is much more valuable than pulling a wing out there, even if nothing else about the situation changes. Witness the difference between Niko playing alongside two other bigs and Niko playing with just one.
So. We pretty much know that expecting Doug McDermott to contribute meaningfully this year is a lost cause. But the Bulls are pretty well committed to him down the road, and with Joakim Noah's contract expring after next season, Pau Gasol getting older, and Taj Gibson's long-term Bulls future uncertain for a variety of reasons, the Bulls would be well-served to train Doug as Mirotic Lite for the future.
Imagine it: 48 minutes with a stretch four always on the floor. What a world that would be.