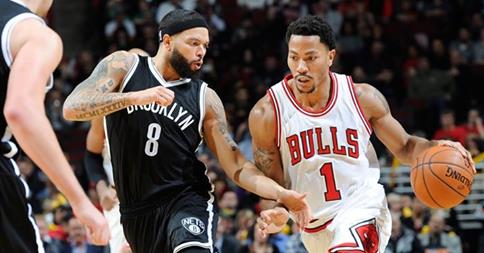 The regular season ends tonight, and with the Bulls having already clinched home court in the first round, the only real question is who, exactly, they will play. As of now it looks like Milwaukee, though it could still be Washington if the Bulls lose this game and Toronto wins theirs. Other than that, not much else to worry about tonight. Atlanta looks like they'll be playing most of their guys (including Paul Millsap), but they locked up the #1 seed a few days ago and have been coasting ever since. Despite being one of the most overlooked #1 seeds in history, it's unlikely that they'll play their best players crazy minutes in an effort to make some sort of statement against a Bulls team that isn't nearly as much of a threat as most pundits seem to think. That's not how they operate.
On the Bulls side, Joakim Noah is out again, though he says he'll be available for Game 1 on Saturday or Sunday. While if the Bulls have any real aspirations of a title run this year, they absolutely need him at his peak (which he's been at for maybe 5 games this season), he's probably not necessary against Milwaukee, and we all know what happened to him last year against Washington. So take your time, Jo.
Key Matchup(s): Derrick Rose vs Derrick Rose.
He's looked very good the last couple games, albeit against the Sixers and the depleted corpse of Deron Williams. This is one last chance to tune up a bit against a playoff caliber team before the playoffs themselves and Rose's first postseason game in nearly 3 full years. It was a rocky road, but this team finally has that mythical thing they've been waiting three years for: Healthy Derrick Rose. Long may he reign.