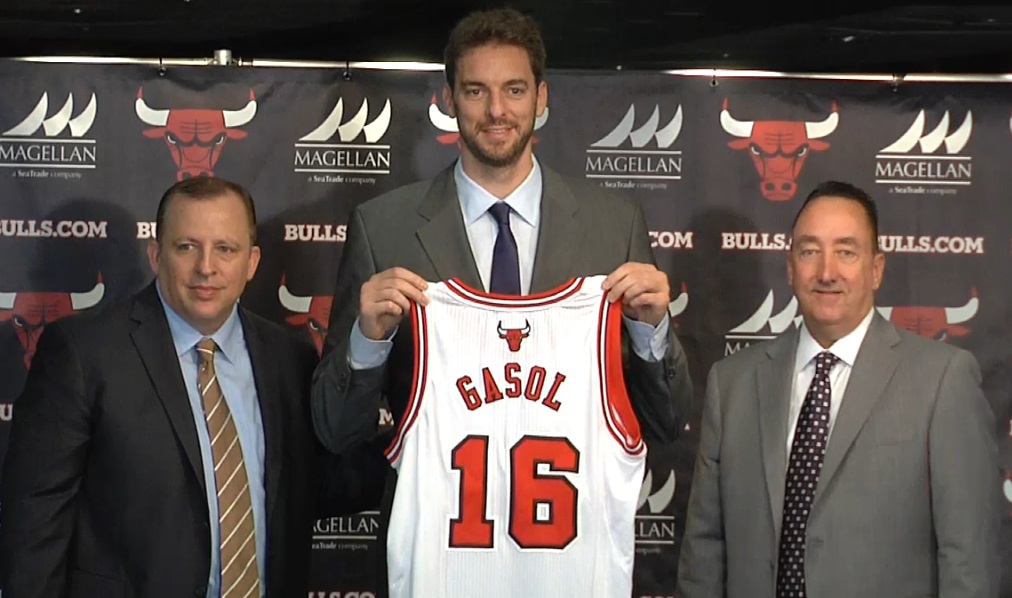 The Bulls host the struggling, comically inept Lakers on Christmas Day in what will surely be a merry night for all in red.
Three years ago, these same two teams matched up on Christmas Day, in a sloppy, ugly game that nevertheless signalled the NBA's renewal following the 2011 lockout. It ended with a game winner from Derrick Rose, the defending MVP. With a young core, a promising coach and a new power forward (who now plays for the Lakers), the Bulls were very much on the upswing. Three years have passed, and that upswing has leveled out and turned into a sort of sagely patience. The window isn't closed, but it stopped opening. Three years later, and the first flashes of that same guy, the guy who won MVP, are starting to show themselves after two seasons lost to the mire. Barely a month after not even being able to play in back to back games, Rose totalled 54 points on a back to back, both games against potential contenders in the Eastern Conference. The stars seem to be aligned for a third great performance, this one on national television, during primetime, on the biggest day of the NBA year.
For the Lakers, things have trended downward. Two seasons removed from winning back to back titles, the Lakers very much still considered themselves contenders, with an All-Star power forward (who now plays for the Bulls) and an all-time great still fighting to stay in his prime. Three years later, and the Lakers are a laughing stock. The Dwight/Nash experiment failed miserably. Lamar Odom and Metta World Peace are out of the league. Phil Jackson is in New York. That same all-time great is now nothing more than a jailer, hijacking possessions, attention and relevancy from one of the league's premiere franchises. Their first round pick broke his leg during the first game of the year. Steve Nash is all but retired. Jeremy Lin and Nick Young yearn to be free. Carlos Boozer is Carlos Boozer.
Despite all that, this is a a basketball game, not a referandum on the careers of Derrick Rose and Kobe Bryant. Neither of their careers will be defined by a late December game between a 19-9 squad and a 9-19 one, despite the interesting dichotomy those records (and the Pau/Boozer thing) suggest. Derrick Rose is good. Kobe Bryant less so. We'll see if this game leans more towards the former or the latter.
Key Matchup(s): Jimmy Butler vs Kobe Bryant.
The term "Kobe-Stopper" has been applied to nearly as many men as "next-Jordan," with varying degrees of accuracy. For every Bruce Bowen, there's a Ruben Patterson. For every Shane Battier, there's a Quinton Ross. Jimmy, to his credit, has done as well as one could expect. Kobe's relative lack of lift has really hindered his ability to attack, and few defenders in this sport do as well against methodical, slow paced dribble backdowns and pump fakes as Jimmy Butler. Where this game will truly hinge is on the other end of the floor, where Butler's sweltering start offensively has lifted this team to heights it otherwise wouldn't have been able to get to before Rose's resurgence. Kobe either can't or won't defend anymore, so Jimmy should have a field day.
Then again, this might be the game Kirk Hinrich and Joakim Noah combine to score 50. You never know with these Christmas games.