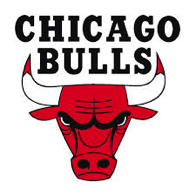 The on again/off again Derrick Rose saga (he hurt his ankles, he didn't play for two games, then he played for one game, now he isn't playing again) continues as the Bulls visit the hapless 76ers tonight. After long periods of relative ineffectiveness punctuated by occasional explosiveness, Rose ended up with nearly the same line he had on opening night: 13 points and 7 assists. Now, he's been ruled out of tonight's game, which would be concerning if a) this is right in the midst of a very active part of the schedule and b) this active part of the schedule features games against teams like the Bucks and the 76ers.
Moving on, this game is fairly straightforward. The 76ers are bad, perhaps not as bad as we might have thought, but plenty bad. The Bulls are good, perhaps maybe better than we thought, but maybe not great. This very likely won't be a good game, especially if Joakim Noah plays, as is being reported.
Probable Starters
Chicago Bulls (4-1, 1st in Central, 2nd in East)
C: Joakim Noah, 8th season. 6.3 points, 10.0 rebounds, 3.0 assists, 2.7 blocks per game.
PF: Pau Gasol, 14th season. 18.8 points, 10.6 rebounds, 2.6 blocks per game.
SF: Mike Dunleavy, 13th season. 8.4 points, 3.6 rebounds, 3.4 assists per game.
SG: Jimmy Butler, 4th season. 19.7 points, 4.0 assists, 2.0 steals per game.
PG: Kirk Hinrich, 12th season. 11.0 points, 1.6 assists, 1.4 steals per game.
Philadelphia 76ers (0-5, 5th in Atlantic, 15th in East)
C: Henry Sims, 3rd season. 6.2 points, 5.6 rebounds, 1.2 assists per game.
PF: Nerlens Noel, 1st season. 7.2 points, 5.6 rebounds, 1.8 blocks per game.
SF: Luc Mbah a Moute, 7th season. 7.3 points, 4.8 rebounds, 2.5 assists per game.
SG: Hollis Thompson, 2nd season. 8.6 points, 3.8 rebounds, 1.8 assists, 1.6 steals per game.
PG: Tony Wroten, 3rd season. 20.8 points, 7.0 assists, 4.4 rebounds, 3.4 steals per game.
Key Matchup(s): Kirk Hinrich vs Tony Wroten. This should be self-explanatory, but Wroten is the closest thing to a functional NBA player in the Sixers lineup right now, and Hinrich is the farthest from one in the Bulls. If Hinrich can hold Wroten at least somewhat in check, he can eliminate pretty much any chance of an upset tonight.