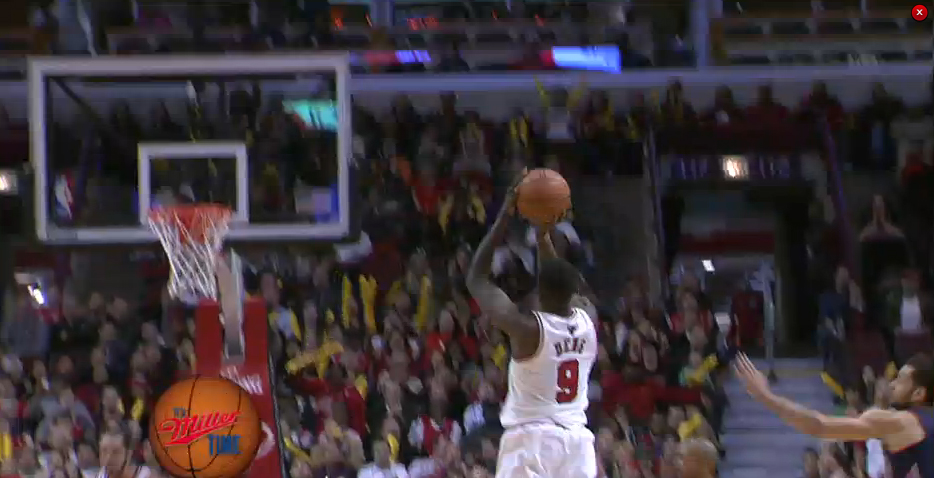 Defense is a funny thing. We're told it wins championships, but in the interim it typically drags the watchability of any given game down into the gutter and beats it about the head and shoulders for a couple hours. Such was the case last night.
Yes, the Chicago Bulls beat the Charlotte Bobcats, but that doesn't mean it was much fun along the way. 86-81 games rarely are. This was a far cry from Saturday's victory over the Indiana Pacers, but a win's a win and now it's time to figure out what we learned.
1. Derrick Rose is getting there, slowly but surely.
I've done a piece like this one for almost every game since the start of the preseason, and I'm pretty sure at least 75 percent of them started with this basic thought. The bad news at this point is that Rose isn't shooting well and he isn't getting to the line. The good news is that we're starting to see some of the things we got used to seeing before the injury and haven't really since. For instance, Rose's floater is coming back, and more importantly, he's built up the confidence to start taking it again, which he wasn't doing earlier.
Is it frustrating to see him like this? Of course. But he's getting there, and there's really not anything we can do about it except be patient. Again, he's getting there.
2. Jimmy Butler should not, under any circumstance, receive fewer minutes than Kirk F***ing Hinrich.
Jimmy Butler: 14 points on 4/6 FG, 2/2 3PT, 4/5 FT in 22:12.
Kirk Hinrich: 2 points on 1/5 FG in 25:36.
In the words of Jason Segel, "IT'S THE ONLY ARGUMENT I NEED, SHAWN."
Speaking of…
3. Can we stop with this charade that Kirk Hinrich is good?
These two tweets appeared on my timeline about a minute apart last night:
Kirk Hinrich has assisted on all 3 field goals the Bulls have made since he entered the game.

— Jeff Mangurten (@JeffGurt) November 19, 2013
Hinrich has now scored or assisted on all 5 field goals the Bulls have scored since he entered the game.

— Jeff Mangurten (@JeffGurt) November 19, 2013
It's funny, in that it almost seems like he's going out of his way to find statistics that make Kirk look good. But maybe that's just me, and it doesn't really matter. The point is that Mr. Hinrich is shooting 37 percent from the field and 34 percent from three. His primary value to the Bulls is his shooting, with his defense next on the list. And speaking of his defense…
I have helpfully circled both Hinrich and the man he is supposed to be guarding. About two seconds after I captured that image, Jeff Taylor would hit a wide open three from the corner. Why exactly Kirk Hinrich is standing in the paint in the above image, I could not tell you. And if it were anybody else, that play would be grounds for immediate benching. Kirk Hinrich, however, finished the game on the floor because…something something grit hustle something something.
4. This version of Luol Deng that hits big threes and gets to the line is a version I like very much.
My single biggest gripe with Deng this season has been his insistence on shooting a ton of long twos and missing most of them. But last night, in addition to attempting 12 free throws, Deng did something I haven't seen a single Bulls player do, and he did it with the game on the line: He caught the ball outside the arc with a defender running at him, pump faked, and rather than step inside the line for a two, he took — and made — a three to essentially end the game.
It continues to seem like Deng probably will be gone at the end of the season, but I'm happy to have him around for as long as he's here.
That's all I got. The Bulls have today and tomorrow off before they embark on their annual Circus Trip, which kicks off on Thursday against the Denver Nuggets.