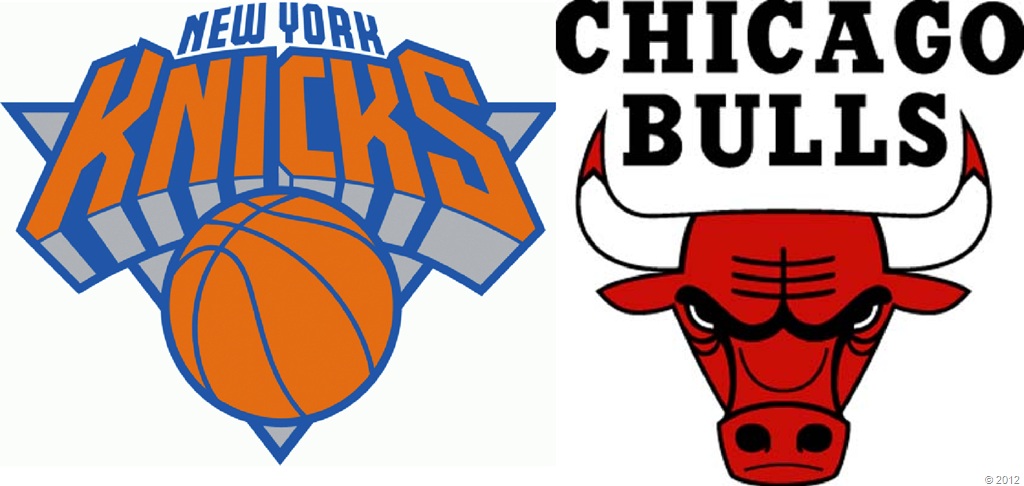 Here we are again. When last we left one another, the Bulls were in the process of being on the receiving end of a gentleman's sweep a the hands of the Washington Wizards. It was a quick and merciful end to another miserable season bereft of Derrick Rose. Well, Rose is back, again. While some of us were looking forward to the #2014Plan and some knew it for what it likely was (more carrots, more sticks), the truth ended up being somewhere in the middle. Carmelo Anthony did not become a Chicago Basketballman, in case you were wondering. Neither did Kevin Love, though he is now playing in the Central Division. As is that LeBron fellow again. I think he used to be pretty good here.
The Bulls did manage to snag longtime target Pau Gasol while also finally ridding themselves of the sometimes useful, sometimes awful, most times distracting Carlos Boozer in what was essentially a trade with the Lakers. Jimmy Butler is still here, though he's out tonight and potentially a couple weeks with a thumb injury. He still doesn't have an extension in place. Joakim Noah is here, still ginger from offseason knee surgery. Taj Gibson, Mike Dunleavy, Kirk Hinrich, Tony Snell and Nazr Mohammed are all still here and still ready to contribute to wildly different levels of effectiveness. Also here are Euroleague wunderkind Nikola Mirotic and fifth all time leading NCAA scorer Doug McDermott, both unsure fits defensively but both potentially lethal shooters. The Bulls need one of those things a whole hell of a lot more than the other.
Most importantly, perhaps, Tom Thibodeau is still here, as is his style, this time perhaps with more talent than he's ever had to implement it with. There's a lot of what ifs for this team. Rose's health, Gasol's effectiveness (and health), Noah's health, Butler's health, Mirotic and McDermott's effectiveness (and health), Snell's progression (and health), and so on. There always are. It feels as though the Bulls might be due some good luck on the injury front for a change (despite the fact that last year was relatively clean on the injury front aside from Rose). For the first time since Rose's original injury, however, it feels as though we don't know exactly what this team could be if everything goes right, and in an Eastern Conference bereft of a clear #2 after Cleveland, that's sort of exciting, isn't it?
Probable Starters
Chicago Bulls (48-34, 2nd in Central, 4th in East, lost in 1st round to Washington)
C: Joakim Noah, 8th season. Age 29.
PF: Pau Gasol, 14th season. Age 34.
SF: Mike Dunleavy, 13th season. Age 34.
SG: Kirk Hinrich, 12th season. Age 33.
PG: Derrick Rose, 6th season. Age 26.
New York Knicks (37-45, third in Atlantic, 9th in East. Did not qualify for playoffs.)
C: Samuel Dalembert, 13th season. Age 33.
PF: Amar'e Stoudemire, 13th season. Age 31.
SF: Carmelo Anthony, 12th season. Age 30.
SG: Iman Shumpert, 4th season. Age 24.
PG: Jose Calderon, 10th season. Age 33.
Key Matchup(s): Derrick Rose versus Rust. That's what we'll all be watching here, despite whatever other storylines anyone else deigns to force on us. It's what we're here for. As much as the rest of the 82 game schedule will go towards proving if Rose really can return from two horrible knee injuries, it has to start somewhere. It has to start sometime. What better place then here? What better time than now?