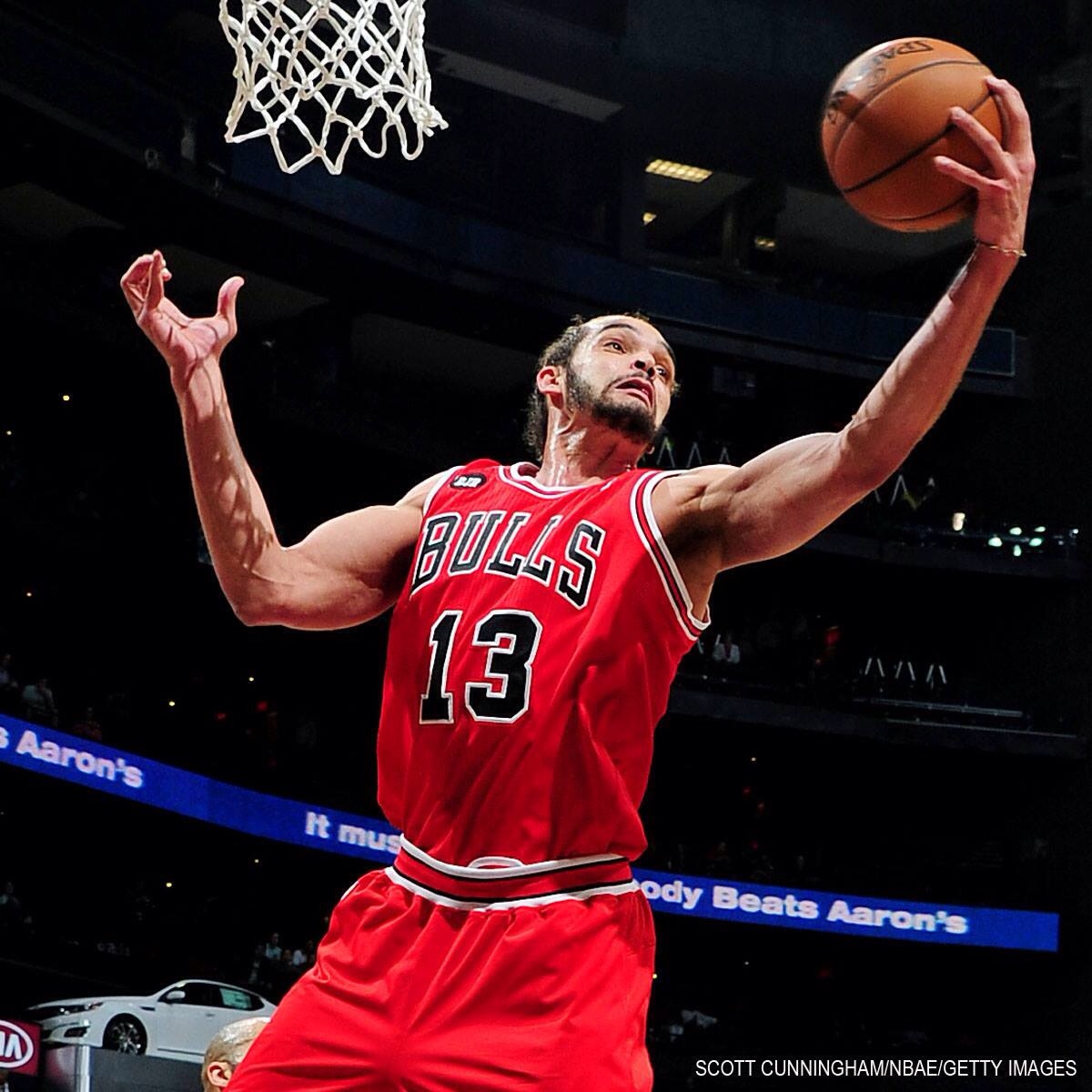 The Chicago Bulls used a barrage from behind the three-point line and a strong second half to blow past the Minnesota Timberwolves en route to their sixth consecutive win.
Joakim Noah was the standout performer – how many times has that been written this season – as he recorded his fourth triple-double of the season with 15 points, 13 rebounds and 10 assists.
Noah's triple-double was his fourth of the season, tying Lance Stephenson for most in the NBA. Noah's 10th assist set a Bulls franchise record for most in a season, besting Tom Boerwinkle's 397 dimes dished in the 1970-71 season.
The Bulls converted 11 of their 21 three-point attempts, a mark that essentially pulled them clear of the scrapping Timberwolves.
Chicago outscored Minnesota 54-34 after trailing by five at halftime. Kirk Hinrich and D.J. Augustin lit up on of the poorest defensive backcourts in the NBA, converting 15 of their 23 shots to score 37 points combined.
Jimmy Butler shot well on his way to 14 points, hitting half of his six three-point attempts. He and Mike Dunleavy combined for 29 points, 10 rebounds and 10 assists as the Bulls pulled away in the third quarter.
Kevin Love opened the game hot, showing off his versatile skillset scoring both inside and out before appearing to either hurt his hand or hyper-extend his elbow after one of his team-mates ran into his outstretched arm. He would continue in the game in obvious pain only to knock down his next three-point attempt and appear to shake off the effects.
The Bulls trailed 53-48 at halftime, allowing Minnesota to shoot 52 percent in the first half. The Bulls endured their by-now traditional scoring drought through the middle of the second quarter, allowing Minnesota to embark on an 8-0 run as the Bulls missed six straight field goal attempts.
Despite the drought, the Bulls stayed close thanks to hitting six of their 11 first-half three point attempts.
The Bulls improved to an impressive 31-2 when scoring more than 96 points.
Chicago hosts the abysmal Detroit Pistons on Friday while Toronto welcomes the New York Knicks, a team fighting for their playoff lives. With the Charlotte Bobcats moving into the sixth seed and the struggling Pacers occupying the second seed, earning the third overall seed could open up a route to the most unlikely Eastern Conference Finals appearance for the Bulls.
The win allows the Bulls to keep pace with the Raptors for that third seed in the East with both teams tied in the loss column. The Raptors hold the tie-break by virtue of leading the Atlantic Division.