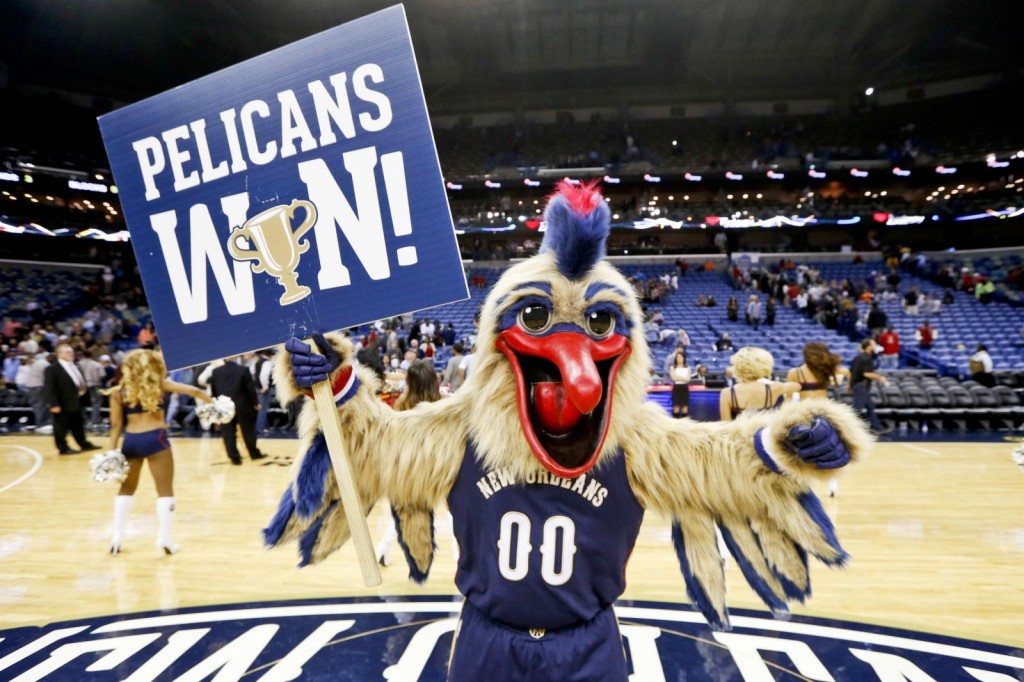 So, that wasn't much fun.
The Chicago Bulls opened February with the kind of flat, ugly effort we really haven't seen from them in the last month or so, losing on the road to the New Orleans Pelicans, 88-79. Let's just get this over with and figure out what we learned.
1. If the Bulls aren't hitting their jumpers, they're pretty screwed.
We pretty much already knew this, but this was a stark reminder. The Bulls scored 56 of their 79 points either in the paint or at the foul line. They were 17/34 in the paint and shot just 10/36 outside of it, including 3/16 from deep. The list of Bulls players who shot 50 percent or better: Joakim Noah, Taj Gibson. That's it. That's the list. Not coincidentally, they were the only two who didn't rely mainly on jumpers.
2. Erik Murphy must be terrible in practice.
Tom Thibodeau somewhat uncharacteristically threw in the towel down 14 with just over two minutes left last night, yanking Joakim Noah, Jimmy Butler and Kirk Hinrich in favor of Nazr Mohammed, Tony Snell and Toko Shengelia. Taj remained in the game and Murphy remained stapled to the bench, which begs the question: How bad is Erik Murphy that he can't even get on the court in garbage time? Like, seriously?
That's really all I have. This game was really uninteresting, aside from DJ Augustin briefly entering God Mode in the first quarter and Anthony Davis destroying everything in his path. The Bulls have today off before they take on the Sacramento Kings in Sacramento on Monday.