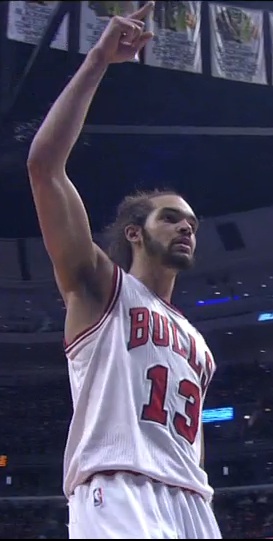 Welcome to the first ever episode of our new podcast! We hope, starting today, to produce a new episode every week, to be posted Sunday morning. In this one, I visit with Bulls By The Horns Editor-In-Chief Avi Saini and BbtH writer Kelly Scaletta, as well as USA Today's Sean Highkin. Please note that this podcast was recorded prior to the Bulls' loss to the New Orleans Pelicans last night.
Between the four of us, we covered a lot of ground. The Chicago Bulls went 10-4 in January, can they keep it up? What do we make of the rumors surrounding Taj Gibson? Will Carmelo Anthony sign with the Bulls, and should the Bulls be trying to get him? How sad is the situation with Luol Deng's new team, the Cleveland Cavaliers? What do we make of the all-star selections? And how good will the playoffs be out West?
Take a listen, and let us know what you think.