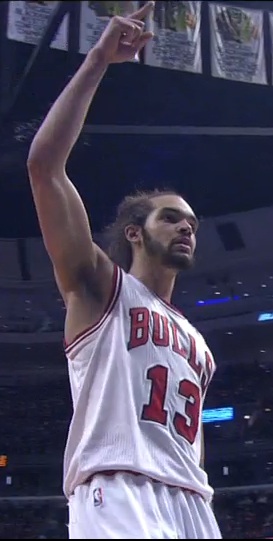 We're back, everybody! After a week off for All-Star Weekend, we're back on the job with a new episode of Shooting the Bull. This week, Brian Schroeder and I talk about the Chicago Bulls and what they might be thinking in the post-deadline period, then we're joined by Andrew Lynch of Hardwood Paroxysm for further analysis in that arena, as well as some interesting discussion about the Phoenix Suns and Luol Deng, Tom Thibodeau and minutes, and Carlos Boozer's general hilarity.
Please remember that if something crazy happens in today's game against the Miami Heat, we did not react to it because we recorded this yesterday.
If you would like to listen to previous episodes of Shooting the Bull, you can find the Chris Herring episode here, and the inaugural episode with Sean Highkin is here.