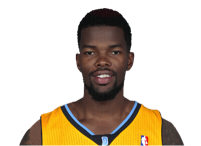 In an attempt to replicate the amount of effort a visibly exhausted Bulls squad put up tonight, here are my game notes.
– Pau still can't box out anyone. He finished with 19 points and 9 boards on 8-17 shooting.
– Taj Gibson is noticeably hobbled and hurt and really tired. 8 points on 4-9 shooting.
– Joakim Noah is impossible, and still not anywhere near healthy. Slow on pick and roll rotations all night, still had 13 points, 11 rebounds and 6 assists on 6-13 shooting.
– Kirk was very bad. 0 points, 5 assists, 0-7 shooting.
– Butler (7-16, 16 points, 5 rebounds), Dunleavy (5-10, 13 points), and AARON BROOKS (9-15, 26 points) were basically the only consistent offensive threats on the night. Most of what Pau and Noah got was on the offensive glass.
– The defense is concerning, but understandable, given how worn out Taj and Noah look.
– The rebounding is more concerning. The Bulls lost that battle again tonight.
– The Bulls are tired.
Okay, while the Celtics also deserve credit (their pnr offense was as sharp as the Bulls pnr defense was dull), this was a game that, come March, might have gone a lot differently. Evan Turner (7-14, 19 points, 6 assists), Kelly Olynyk (6-9, 18 points, 11 boards), Jeff Green (5-12, 14 points), Avery Bradley (6-10, 13 points), Marcus Thornton (5-9, 11 points), Jared Sullinger (5-10, 10 points, 8 boards), and Tyler Zeller (4-5, 10 points, 7 boards, 4 assists) all tallied in double figures for the Celtics, who improve to 3-3 on the season. The Bulls drop to 5-2, and play again Monday night against Detroit.
Player(s) of the Game: Aaron Brooks.