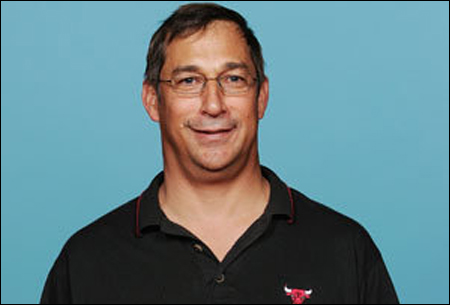 According to KC Johnson of the Chicago Tribune, the Chicago Bulls's head athletic trainer, Fred Tedeschi has left the Chicago Bulls to become the head trainer at Oregon State University. Presumably his decision is to remain close to his daughter who is going to be attending OSU in the fall.
Athletic trainer Fred Tedeschi, hired by Jerry Krause on Aug. 6, 1998, has left Bulls for a college position.

— K.C. Johnson (@KCJHoop) July 8, 2014
Athletic trainer Fred Tedeschi left Bulls after 16 years to take position at Oregon State, where his daughter is enrolled.

— K.C. Johnson (@KCJHoop) July 8, 2014
The organization may view the loss of Tedeschi as a major loss, especially considering he won the Fred O'Toole Trainer of the Year award for the 2012-2013 NBA season. Bulls fans, however, are generally cheering Tedeschi moving on to a new job. Since Tom Thibodeau took over the Bulls, Tedeschi has notably cleared many players to resume playing in games after they sustained serious injuries (ex- clearing Omer Asik to resume play in the 2011 playoffs after sustaining a broken leg). Perhaps the only thing Bulls fans seem to be mourning is the loss of the #FredClearedHim running joke online.
It'll be interesting to see who the Bulls hire in the coming weeks/months, especially given Rose's recent health issues.