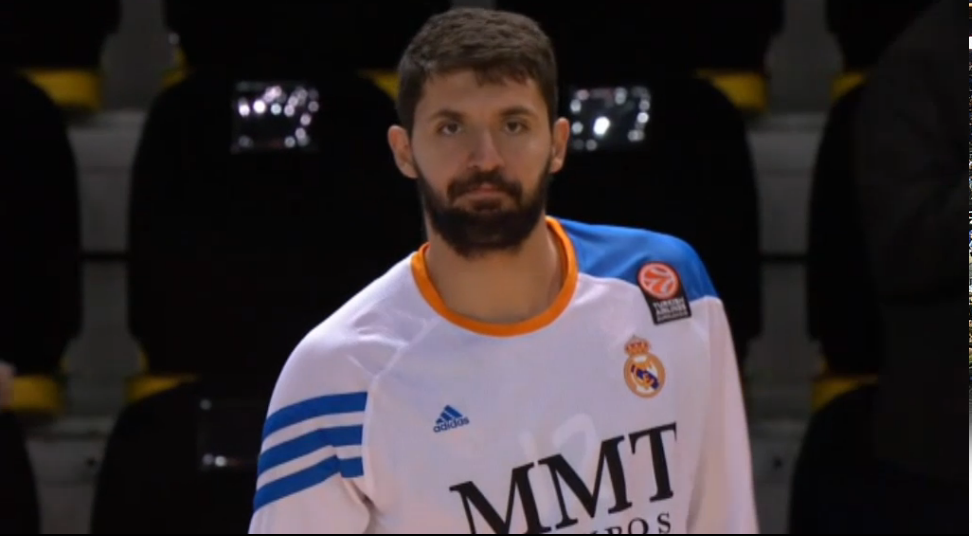 UPDATE (9:54 AM)- Some reports are indicating that the buyout with Real Madrid could be spread out over the life of Mirotic's contract if Real Madrid are willing. In order to get bird rights, Mirotic's deal will likely be 3 years in length. With a $2.5 million of the buyout set to affect Chicago's cap the Bulls could, in theory, only see an additional cap hit of $833,333 per year if spread out equally over the life of the contract. Though everything depends on what kind of contract Mirotic and the Bulls agree upon, being able to spread the cap hit over time could help Chicago land a guy like Carmelo Anthony.
——
When the Chicago Bulls drafted Nikola Mirotic, the supposed best player not in the NBA, back in 2011 the same question has always rolled off Bulls fans' tongues whenever discussing him- "When will he finally come play for Chicago?" Today, we finally have an answer. According to multiple reporters, the Bulls have agreed to pay Mirotic's $3 million buyout with his European club Real Madrid freeing up the Montenegrin phenomenon to make the jump to the NBA. No contract has been agreed upon between Mirotic and the Bulls at this point but it seems to only be a matter of time before a deal is reached.
Of Mirotic's massive buyout, the Bulls can only pay $600,000 without having an effect on their cap space. Thus any deal the Bulls make will impact the Bulls as they pursue Carmelo Anthony. Bringing over Mirotic doesn't take the Bulls out of the running for Carmelo Anthony but it does make the situation more interesting as Mirotic cannot be traded until 30 days after signing his contract. The signing could be an indication that the Bulls don't believe they can get Anthony to leave New York or it could mean they believe they can get both. With all of the superstars still deciding what to do, the free agent market remains shrouded in fog. We will have more on Mirotic's deal and it's potential impact on Chicago's plans as more news emerges.