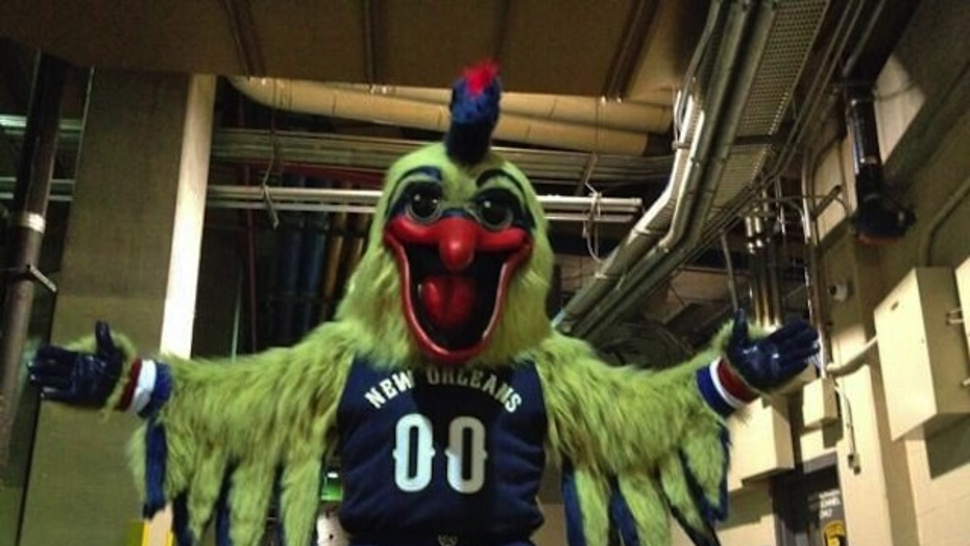 Well, not sure anyone could have expected that it was the Bulls-Pelicans game that was dead even after 60-plus minutes of action and Monday Night Football the 27 point blowout with backups finishing the game, and yet, that's how last night panned out. Even the most hardcore proponents of tanking had to feel for the Bulls after a heartbreaking 131-128 home loss in triple overtime, especially with the heavy minutes played and standout performances. The only solace to this loss might be if the Basketball Gods decried that this was retribution for last year's Game 4 triple overtime comeback over Brooklyn, but it would seem there's no debt to be repaid, considering Derrick Rose hasn't been healthy since 2011.
It didn't always feel like it, but this was a close game throughout. At no point did either team hold a double digit lead, and while it's more likely a testament to the flaws in these teams rather than their strengths, every time one side was poised to pull away, the other found a way to come back. As they have been since Rose's injury, Chicago tried to establish Luol Deng in the post early in this one. He's still awkward with the ball in the post, but this keeps him from having to dribble into traffic, which anyone who's every seen him lead a fast break knows isn't a strength of his. He's effective enough, except that when Kirk Hinrich is the shooter on his side of the floor, Hinrich's defender is going to have no reservation about coming down to trap Deng. Jrue Holiday was essentially playing free safety off of him at times and Hinrich was predictably unable to make New Orleans pay.
Here's a couple examples of how little teams respect Hinrich on the perimeter:
Deng has just come off a screen from Boozer here, and notice how Holiday not only cuts off Deng's driving lane but also takes away Joakim Noah as an option for Lu as well. He makes the correct basketball play to kick it out, but of course, Kirk misses, and even though it would have been a three pointer, it's a shot defenses are more than happy to concede. Rose may not have gotten back to his standard of play before getting hurt again, but he had shown the ability to knock down threes when he could set his feet and make defenses pay.
From the third quarter here, this time Deng drives off the catch from Hinrich after a Boozer screen and Holiday ignores Kirk as he drifts left for an even cleaner look. Another pass, another miss.
Tony Snell only played 22 minutes, as he was not part of the Hinrich-Dunleavy-Deng-Gibson-Noah unit that played most of crunch time and the overtimes, but continued to impress, especially with this second quarter pick and roll with Noah:
Snell showed an advanced level of timing on this play. Noah sets a good screen on Eric Gordon, and Snell, dribbling with his off hand, hesitates just enough to sync his drive with Noah's roll, leading to this great pass:
Snell makes the pass at just the right time and Jason Smith fouls Noah to send him to the line for two. It doesn't register as an assist for Snell, but that kind of timing takes a long time for some young players to develop, if they get it at all. Plays like this support the growing cries for Chicago to at least experiment with a no point guard lineup.
These spotlights have neglected to mention Taj Gibson. He was an absolute monster last night in a season-high 44 minutes. Replacing an ineffective Carlos Boozer, Tom Thibodeau made the correct call to let him finish the fourth quarter, and that led to him playing all three overtimes. He scored a career-high 26 points, had 14 rebounds and with five blocks finished one shy of tying his career-high in that category as well. Not only did he put up numbers, but he also impacted the rest of the offense with his energy and physicality. Even when Boozer gets hot from midrange, it doesn't really change the equation all that much. Defenses more or less accept whatever outcome occurs and the game continues. However, when Gibson plays like he did last night, and largely has this entire season, his ability to bully his way to the basket forces defenders to help, and with good passers like Noah and Mike Dunleavy, that can lead to great looks as the defense rotates.
For New Orleans, Ryan Anderson picked up the slack for the injured Anthony Davis, as he dropped a career-high 36 and did his best Dirk Nowitzki impression. In a game-high 56 minutes, he hit 7-11 from distance as well as a beautiful fadeaway over Noah in the second overtime. He might be the only player who can touch Stephen Curry when it comes to just assuming the ball is going in when he shoots. Chicago gave him too much room to shoot, though to be fair, he's a matchup nightmare, and as good as Noah is at defending perimeter players, he's more used to defending isolations after switches than actually guarding in space for whole possessions.
Holiday hit the game winning layup in the third overtime after a bad gaffe by Hinrich, an and-1 that put a bow on a 19 point, 8 rebound, 12 assist performance. The numbers are all kind of skewed because of the overtimes, but Holiday was great at managing the game. The Pellies have a little bit of a "too many cooks in the kitchen" problem, as it seemed like they went 2010-2011 Miami Heat with their three guards. At times, it felt like there was a specific "your turn, my turn" thing with Holiday, Gordon and Tyreke Evans, but Holiday never let himself get too out of rhythm and sealed the win for them.
Notes:
-Speaking of Evans, he sliced the Bulls and got to the rim numerous times, and simply missed a couple finishes at the rim that would have made his line look even better.
-Mike James serves no purpose on this team. He airballed from short, he airballed from midrange. With Marquis Teague headed to the D-League however, it looks like his minutes in the rotation are safe for now.
-Boozer got demolished by a couple of Smith's pump fakes. One ended with a Smith dunk while Boozer got bailed out on the other as Smith shuffled his feet for a travel.
-All screencaps from NBA.com