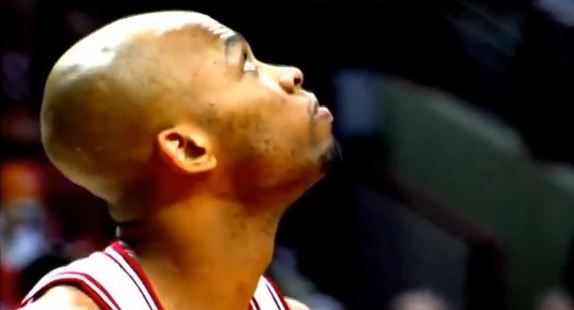 With the trade deadline upon us, it's worth taking a look at what this week means for the long-term outlook of the Bulls, and to clear up misconceptions about Chicago's options.
1. The Bulls were NEVER going to trade for Carmelo Anthony midseason
This has been stated in a prior edition of the series but it's worth repeating. For one, the Knicks are prohibitive favorites to sign Anthony this summer and thus retain the face of their franchise. Whether or not Carmelo is good enough to bestow that type of importance is debatable, but also irrelevant. They've chosen to let their entire organization gravitate around him and still think of themselves as contenders, so in their mind trading him was a non-starter.
For the Bulls, any trade for Melo needlessly strips them of assets. The rumored Melo/Shumpert/Felton package, while ridding the Bulls of Carlos Boozer and Kirk Hinrich, would cost them Jimmy Butler and Tony Snell and a first round pick. Remember, among a litany of Knicksian reasons, forfeiting young players and picks for Carmelo instead of simply waiting for free agency just a couple months later is one of the biggest reasons New York is in their current predicament. Not only that, but the additional payroll added in such a deal would shoot the Bulls far past the tax line and open them back up to the threat of the repeater tax.
2. The Bulls wouldn't need to, nor they should they, trade Taj Gibson to acquire Carmelo
Also as noted here before, the ONLY way the Bulls can or should get Anthony is through a sign-and-trade. In a scenario where the Bulls amnesty Boozer and trade both Taj and Mike Dunleavy to make room to sign Anthony outright, the Bulls would be left with a strong Rose-Snell-Butler-Anthony-Noah starting five, but just rookies and flotsam would be available to spell them. For as much as Bulls fans want Boozer to go away, Chicago is better off with their current roster healthy as opposed to adding Carmelo at the expense of both Gibson, Boozer and Dunleavy.
Without trading a key cog, Chicago would be unable to offer Anthony a realistic contract straight up. However, with a sign-and-trade built around Boozer, an expiring at that point, they could give Carmelo the deal he deserves while also keeping Gibson and Dunleavy. For more detail into this highly unlikely hypothetical, check out Part One of the series.
3. A Gibson trade wouldn't happen midseason anyway
Independent of Carmelo, there has been talk of Chicago's ability to open more cap space by finding a taker for Gibson before the deadline, which is foolish. It would leave the Bulls comically thin on competent NBA players, just one Joakim Noah ankle sprain away from Nazr Mohammed starting and Thibs being forced to confront the existence of Erik Murphy. Even setting that aside, the best way to clear salary is to do it in the offseason when half the entire league has cap space, not now when the teams that have room or big expirings to trade are also probably tanking and not open to dealing picks.
4. Taj Gibson is not a player who would get "dumped"
The tone of Chicago trading Taj seems to have a tone that ignores how good he is, as if they need to hoodwink a team into taking a player of his caliber. This isn't like 2010, when the Bulls coughed up a first-round pick (the rights to Kevin Seraphin) to rid themselves of two years and $17 million worth of Hinrich. An elite defender and a valued teammate, Taj is an upper-echelon big man in his prime who's locked in for less than $25.5 million over the last three seasons of his deal. Inferior bigs regularly make that kind of dough. Kendrick Perkins, Tiago Splitter, Anderson Varejao, and JaVale McGee are all in that neighborhood, with Marcin Gortat surely set to exceed those figures this summer. It's not unreasonable to prefer an offensive go-to guy like Zach Randolph or David Lee, but it most certainly is when factoring in that both are double the price and in their 30s.
Speaking of Gortat, he fetched a first-rounder from a desperate Wizards front office, and it's easy to picture a team like Charlotte, coached by friend of Thibs, Steve Clifford, and trying to win-now, being very interested in a defensive centerpiece to pair with Al Jefferson. This is a league where players like McGee, Larry Sanders, Andray Blatche and DeAndre Jordan got paid not for being really good, but because their teams envisioned them being really good. The J.J. Hickson's of the world keep getting paid years after the allure of their potential fades, and no amount of Hasheem Thabeet's and Jan Vesely's will deter teams from attempting to find the next Andre Drummond. He's not a star, but quality bigs are scarce resources. Teams are already inquiring about Gibson now, and if the Bulls openly shopped him in the summer they would get legitimate assets in return.
Next week, we'll take an even deeper look at how Taj fits with the Bulls going forward.