The 1980 playoffs start this in this week's installment, but they begin with more of a whimper than a bang. After getting a bye through to the second round, the Lakers begin their march to the title against All-Stars Paul Westphal, Walter Davis and the Phoenix Suns in Game 1 of the Western Conference Semi-Finals, which can be found here.
Are there enough empty seats in this picture to make a joke about Laker fans? I can't decide.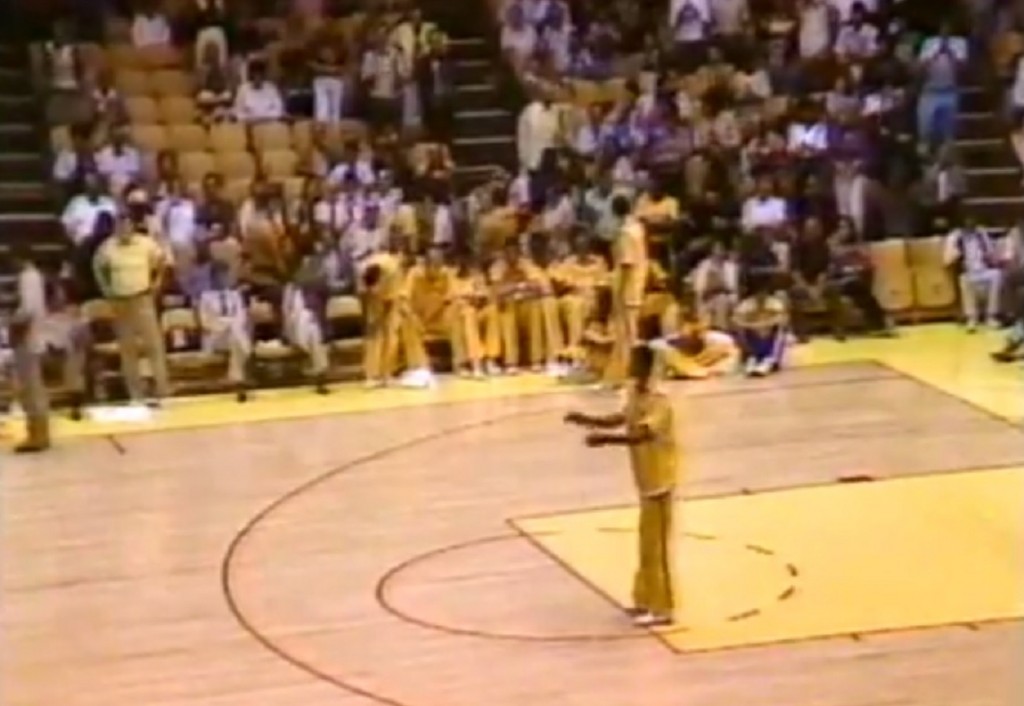 The obligatory "Holy crap, Kareem is amazing" play for this game, as he goes from here…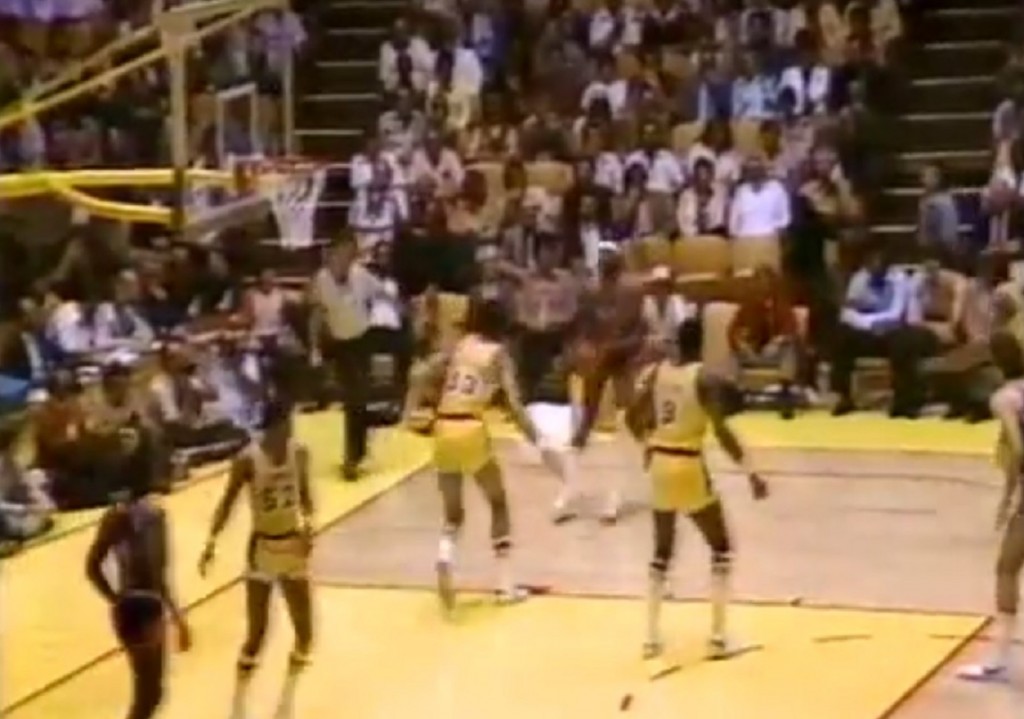 to here, blocking the shot: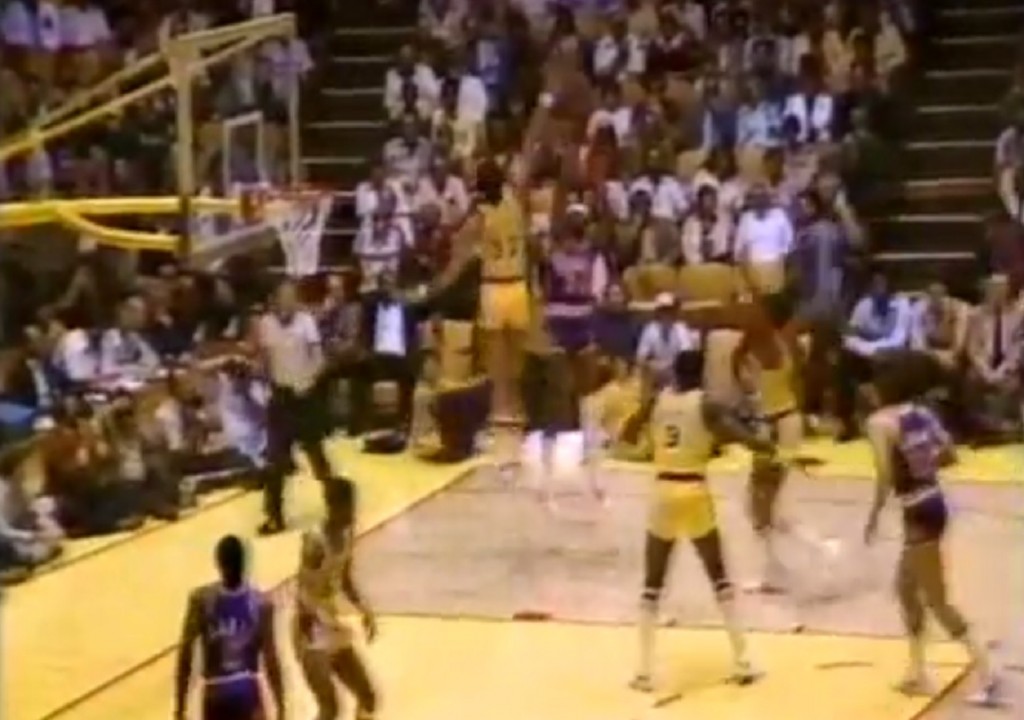 This game stays pretty tight throughout the first half, thanks in large part to good perimeter shooting for Phoenix. However, this series feels a lot like the 2012 series between the Heat and the Knicks, where New York could hang around for chunks of the game with good shooting, but as soon as that regressed to the mean, it was all over. Los Angeles, while not at all dogging it, seems to know that they can put away a perimeter-oriented team like Phoenix away if and when they need to.
In the third quarter they did just that. The combination of L.A. swarming passing lanes on defense and missed jump shots by Phoenix led to numerous fastbreak opportunities for the Lakers, and specifically Norm Nixon, who was flying all over the court to start the second half. The lifeless crowd gained energy and the Lakers, despite Phoenix's Mike Bratz hitting five three-pointers to make the score look better, cruised to a Game 1 win.
Report Card
Quality of game: 5/10, a lackluster playoff game with a fair amount of free throws and turnovers.
Quality of teams: 9/10, Phoenix is a very good team, just not one equipped to keep Abdul-Jabbar from dominating the game.
Individual performances: 7/10, Kareem slaps up a 28/12 with five blocks, Norm Nixon gets hot and drops 26, while Bratz's shooting performance was impressive despite the score.
Fun factor: 6/10, third quarter aside, this one's a snoozer.
Time commitment: 7/10, not an especially long game, but at times it feels like one.
Extra credit: –
Final score: 34/50, D+
Watch, skim or skip: These aren't the droids you're looking for. Move along. Move along.