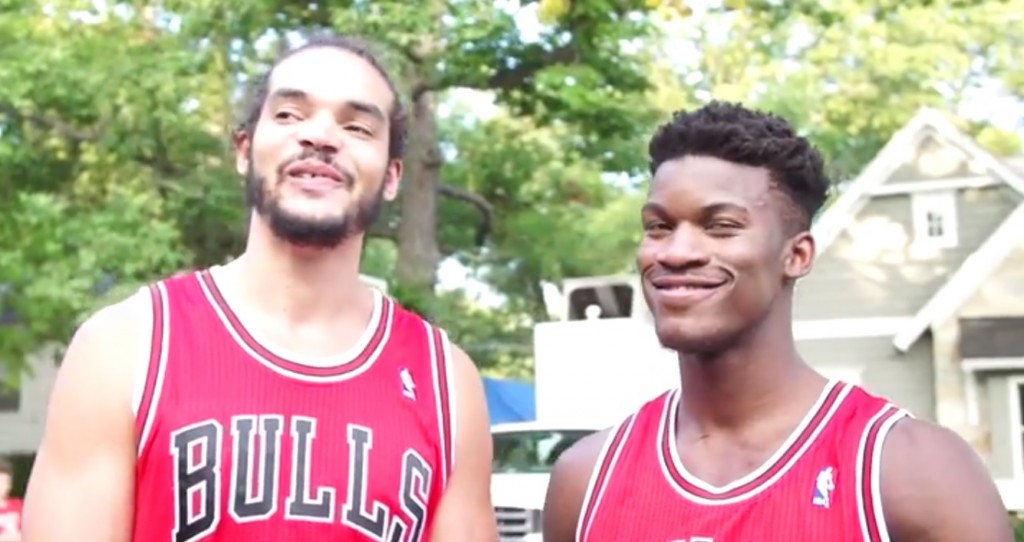 The NBA All-Defensive teams are usually an annual guarantee to cause uproar among NBA Twitter. How did Carlos Boozer get a vote? How did the Defensive Player of the Year not make First Team? Which declining legend will cease being grandfathered in for their respective sport's defensive honor first: Kobe Bryant or Derek Jeter?
This year, however, is a completely respectable group of selections. Joakim Noah avoided having to settle for Second Team honors as Tyson Chandler and Marc Gasol, the two previous winners of DPOY, did the last two years, as he had both the most First Team votes (105) and total points (223), based on the formula of receiving two points for a First Team vote and one for a Second Team vote. This is Noah's third All-Defensive team as he made Second Team in 2011 and First Team in 2013.
Noah is flanked by Paul George, Chris Paul, Serge Ibaka and Andre Iguodala on the First Team. Other than Chris Paul and his six All-Defensive selections, it is either the second or third time for the rest of the First Team.
Joining Noah is teammate Jimmy Butler, whose 103 points earned him a spot on the Second Team. Butler's selection is noteworthy as there is often a lag in recognizing up-and-coming players. Players often end up winning Most Improved or All-Defensive spots a year or two after establishing a high level of play. For Jimmy to make it in just his third year goes to show just how much attention the Bulls get for their defensive prowess and also how Butler's high-profile shutdowns of Joe Johnson in the 2013 playoffs and the very best in the league this year helped his reputation:
In the month of March, George, Durant, James, Harden and Anthony have combined to score .61 ppp when Butler was the initial defender.

— Kelly Scaletta (@KellyScaletta) March 28, 2014
While the First Team is loaded with repeat winners, Butler is one of four players on the Second Team to be chosen for the first time, along with Patrick Beverley, Kawhi Leonard and Roy Hibbert. Rounding out the runners-up is LeBron James, who has made First Team every year since 2009 until now. Many felt LeBron shouldn't have been selected at all, but his demotion demonstrates the attention paid to his lowered defensive effort did not go unnoticed.
This marks the fourth straight year the Bulls have been represented on at least one All-Defensive Team. As mentioned, Noah was selected in 2011 and 2013, while Luol Deng earned a Second Team selection in 2012.
Noah and Butler join Kirk Hinrich and Ben Wallace as Bulls duos to be selected in the same year in the post-Jordan Era.