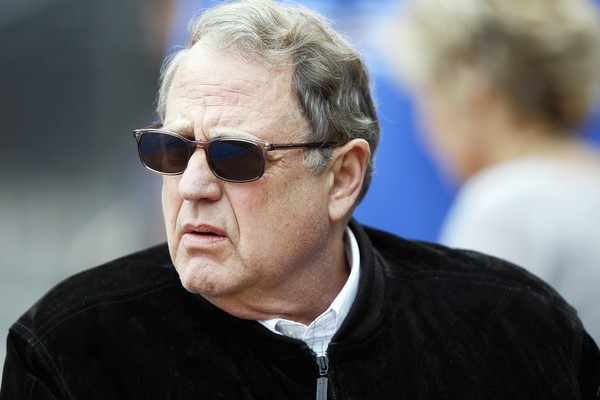 The past weekend has been a nightmare for the NBA, arguably the most progressive professional leagues in the United States. Late Friday night TMZ published audio in which Donald Sterling and his (presumably now ex-) girlfriend were in an argument. On the recording Sterling can be heard making racist comments about minorities such as how he doesn't want them at his games and that he doesn't want his girlfriend to publicize her association with them.
The NBA had to act swiftly and today, after determining the authenticity of the tape, commissioner Adam Silver announced Sterling's punishment- a lifetime ban from the NBA, $2.5 million in fines, and that the league would try to force Sterling to sell the Clippers (action which requires 22 of the league's 29 remaining team owners to agree upon).
In light of the punishment Chicago Bulls owner and President Jerry Reinsdorf and COO Michael Reinsdorf released a joint statement:
We completely support Commissioner Silver's decision today regarding Clippers owner Donald Sterling, and praise him for his prompt investigation and action. The commissioner was correct to ban Mr. Sterling from all official NBA business, to levy the stiffest allowable fine, and we will support his recommendation to press Mr. Sterling to relinquish his ownership of the Los Angeles Clippers franchise. We believe Commissioner Silver's decision reflects the best interest of the NBA and public civility.

The league's decision underscores the severity and reprehensible nature of the comments attributed to Donald Sterling. These comments in no way reflect the attitude, values, and culture of the Bulls and White Sox organizations. This behavior cannot be tolerated in any form.

Discrimination and prejudice of any kind have no place in sports or in our society.
Though the punishment has been handed out, the drama is still far from over. As of now there is set time on when the owners will vote regarding Sterling's ownership. But for now it seems we can safely assume that only 21 more votes are needed to vote Sterling out of the NBA.