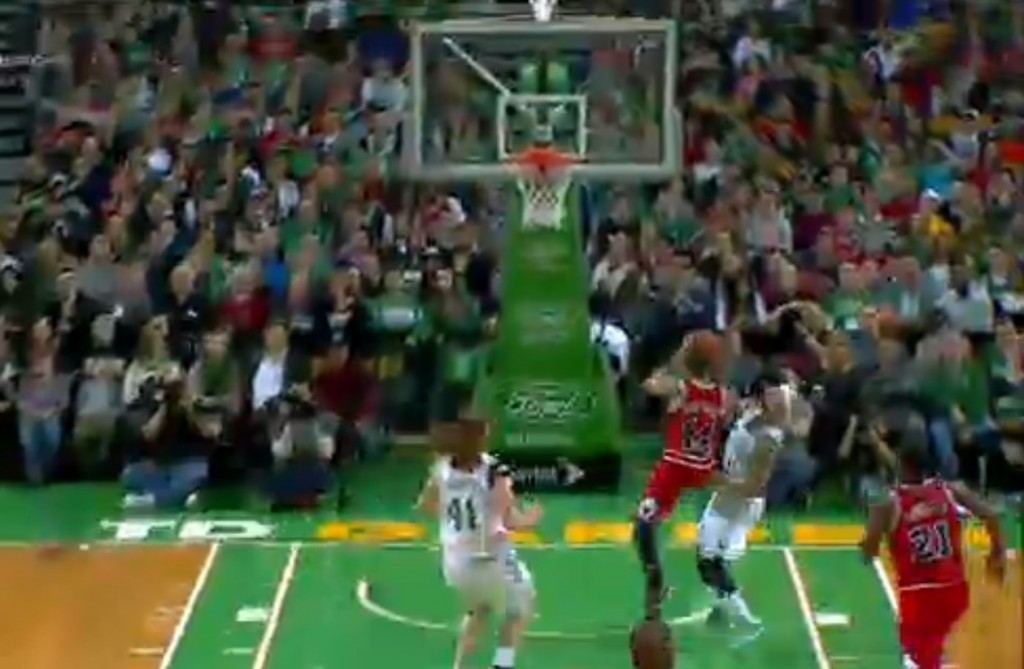 All hail our lord and savior D.J. Augustin. Every Bulls starter scored in double figures, but it was Augustin and his 15 fourth quarter points that led the Bulls to victory. He was lightning quick in the pick-and-roll tonight, hit three of his four triples and all ten of his free throws, for a total of 33 points, a career high. That becomes even more impressive considering he played just 30:38. Prior to tonight, Augustin had scored 25 points 16 times and only once did he do so playing fewer than 36 minutes. It's his fifth time scoring that much since joining Chicago this season. (Another impressive feat: He's never taken more than 20 shots in any of his 25 point games.) His biggest bucket of the night came on a three-pointer to put the Bulls up 99-96 with 1:19 remaining.
My preview for this game didn't exactly pan out. The Bulls lost the rebounding battle 39-31, with Jared Sullinger's ten boards leading all players. This game also projected to be a low scoring scratch-and-claw battle between two offensively inept teams. Yet the Bulls shot 52.9%, hit eight of 16 threes and got to the line 31 times, converting 25, and still ended up in a dogfight against the tanking Celtics.
I was right in mentioning Jeff Green's hot-and-cold tendencies, but didn't expect both hot and cold in the same game. Green was 4-8 from three, but just 2-9 inside the arc. Rajon Rondo led the way for Boston, tallying 17 points and 11 assists.
Joakim Noah posted another triple-doubleish stat line, notching 13 points, eight rebounds and 13 assists. Among those 13 dimes were multiple thread-the-needle type passes we've become so accustomed to seeing from Jo this season. Carlos Boozer had 14 points on 7-10 from the floor. Jimmy Butler was 3-7 from three, just his second game in the last nine with multiple triples. Also, Tony Snell made the most of his limited playing time with a solid five minute stint, marked by this block in transition:
Overall, it was an encouraging outing for Chicago's offense, but a tad disturbing overall. The Bulls have needed 45 minute nights from Jimmy and performances like D.J.'s tonight just to squeak out the likes of Philly and Boston. They should be able to finish strong considering their schedule, but their play recently doesn't bode well for their chances against Brooklyn or Washington, let alone Miami or Indiana.