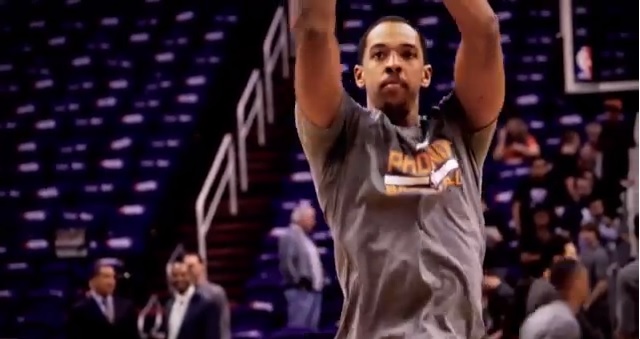 For years the Bulls have touted 2014 as the year the team would finally have spending flexibility. But with the summer approaching, management has thrown cold water on the possibility of bringing over long-awaited Real Madrid star Nikola Mirotic. With a franchise so well-versed in bracing its fans for disappointment, that got us at Bulls by the Horns thinking of exploring the other possibilities that await Chicago this summer. In this edition, our division-by-division look at unrestricted free agents continues.
There's simply not much to get excited about in terms of unrestricted free agents in the Pacific Division. It makes sense when considering the state of the teams that comprise it. The Lakers and Kings are two of the three real bottom-feeders in the West and Phoenix had planned on joining them at the bottom, using this year to develop young guys who are years away from free agency. The pickings are slim, but let's take a look anyway:
Golden State Warriors
The Dubs have a couple useful aging vets set to expire. Jermaine O'Neal has shocked the world by helping keep Golden State afloat when their frontcourt has been hit by injuries. He'll be 36 next year, but if the Bulls acquired him, they'd actually be making the team younger, seeing as he's Nazr Mohammed's junior by a year. He'd be a good fit as a backup to Joakim Noah for a year while a rookie sits and learns Chicago's defensive system.
Meanwhile, they also acquired Steve Blake from the Lakers to take some of the load off of Stephen Curry. The 34-year-old is a career 39% three-point shooter, and is one of the most respected veterans in the league. On offense, he's basically what commentators think Kirk Hinrich is, because he can actually shoot. Also, because he's a veteran, Thibs would be a lot more likely to play him than a younger guy like Jimmer Fredette.
With both players in the twilight of their careers, it's fair to assume they'll only go to playoff contenders, which cuts out at least half the league. There's no way of knowing if either is a match for the Bulls, but both would be welcome additions.
On the other hand, they also have Jordan Crawford, who Golden State traded for but quickly replaced with Blake. Golden State figures to bump up right on the tax line next year, so every dollar will be important to them. That means they're nearly a lock to decline Crawford's $3.2 million qualifying offer. For the Bulls, it doesn't really matter though because Crawford, a shaky teammate over the years who doesn't bring consistency directing an offense, doesn't fit Chicago's profile at all.
Los Angeles Clippers
Just one free agent of note here, Darren Collison. He signed a two year deal with the Clips, but can opt out of his nearly $2 million figure for next year. He'd be looking for his fifth team in six years, but he's in the massive pool of acceptable backup point guards. The fact there are so many of them also means none are worth paying a significant amount. As mentioned with prior candidates like Portland's Mo Williams, if Collison opts out, he's looking for at least that much on a longer deal, which means the Bulls should pass.
Los Angeles Lakers
Usually it's a figure of speech when saying a team has Star X and a bunch of guys, except that's exactly what the Lakers have locked up on next year's roster. Pretty much everyone expires here, as the Lakers planned on being big players this summer, only to realize they have no shot at LeBron James and thus are forced to wait for the next crop of stars. Sound familiar Bulls fans?
The big name is Pau Gasol obviously, and he's been linked to the Bulls in the past. Chris Sheridan once wrote Chicago should go get Gasol for something like Taj Gibson, a couple picks, including the Charlotte pick, Nikola Mirotic, Tom Thibodeau, their lunch money for the next month and their Netflix password. OK, that's exaggerating (though only a bit) but regardless of if the Bulls ever did have eyes for Pau, that was before Taj turned into a absolute beast. Gasol would have to be the third big in Chicago, and judging by his quarterly complaints to the media that Mike D'Antoni's offense doesn't get him enough looks, methinks he's not ready to be a bench player just yet.
As for their other expirings, we're looking at Jordan Hill, Chris Kaman, Jordan Farmar, Jodie Meeks, Xavier Henry, Wesley Johnson, MarShon Brooks and, if he opts out, Nick Young. My reaction to the Bulls signing any of them?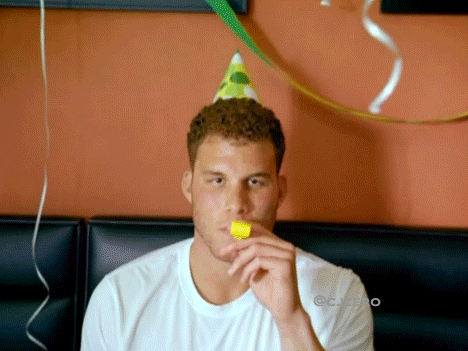 "Cool, great…who's next?" Jordan Hill would be a nice third big and I've always found Jordan Farmar a bit undervalued, but for the most part, this Island of Misfit Toys is last in the West for a reason: they're mostly replacement level parts.
Phoenix Suns
After fetching a first-rounder for Marcin Gortat from Washington, they were left taking back Emeka Okafor, whose season-ending neck injury necessitated the Wizards pursuit of Gortat in the first place. There's just no way of knowing Okafor's standing in the league at this moment. Either way, he's probably not the guy you want to depend on for 12-15 minutes behind Noah for the time being.
They also have Channing Frye, whose strong bounceback season has him poised to opt out of his deal. Frye missed last season with a heart condition, but he's making up for lost time. The lethal combo of Frye and Goran Dragic is terrorizing defenses, and if the Bulls are too cheap to can't bring over Nikola Mirotic, Frye is the next best thing for that mold of a stretch four. He's shooting nearly 40% from 3, and at 6-11, he'd be able to play with Gibson or Noah. Of the players out there this summer, Frye is among my favorites.
Sacramento Kings
First, there's veteran big man Aaron Gray, who spent his first couple seasons with the Bulls. I always recall this whenever he gets traded or signs with a new team, and yet I don't recollect a single thing he did in Chicago.
Gray ended up in Sacramento as salary cap filler for the trade built around his near-namesake, Rudy Gay. Infamous for not allowing stats in the locker room, as well as continuing to shoot bricks even after Lasik surgery, Gay became the butt of many a joke from NBA Twitter. That has mostly subsided though, partly because he's playing better, and more likely because no one watches the Kings. Gay was shooting a saboteur-esque 38.8% for the Raptors (who have shot up to the 3 seed in the East since dealing him), but has shot a robust 49.4% in Sactown, a number that obliterates every one of his yearly figures. This uptick comes right as Gay can opt out of his $19.3 million option, which now seems like a good bet. He won't get that much again, but should be able to pull a Monta Ellis and parlay one massive year into multiple years of security at a slightly lower annual price.
Gay represents the kind of big name Bulls fans have been clamoring for years, and his play in Sacramento suggests he might finally be living up to the hype…except for one fatal flaw. His overall shooting percentage has skyrocket since the trade, but his shooting from distance has actually declined. After shooting 37.3% from deep in Toronto, he's back down to 33.0% with the Kings. Combine the two sample sizes and he's 34.5% for the entire season, which marks the third straight year he's been below average. In fact, his 39.6% in 2010-2011 looks anomalous compared to the rest of his body of work. Derrick Rose and Jimmy Butler are already below average floor spacers, so Chicago would be wise to not pursue Gay should he test the market.
-GIF from CJ Fogler (@cjzero)