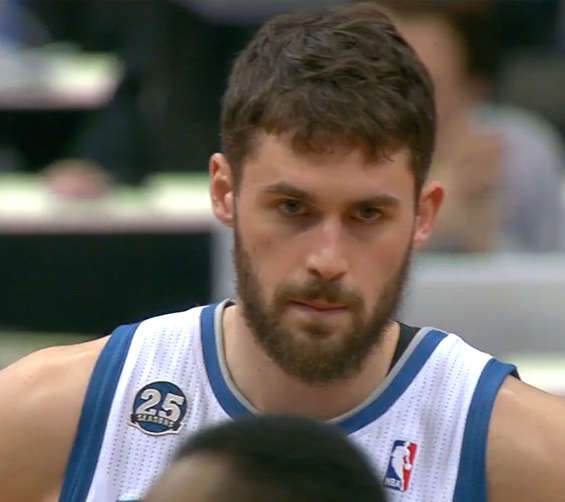 I apologize for this, but I'm short on sleep and over-caffeinated, so maybe this was inevitable. In short, I have discovered my favorite hypothetical trade involving getting Kevin Love to the Chicago Bulls.
It started with this proposal from Steve McPherson of Grantland, A Wolf Among Wolves, Hardwood Paroxysm and others.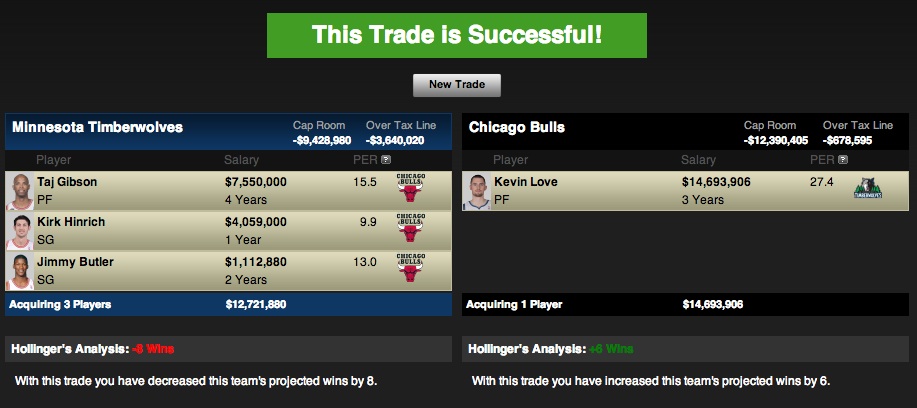 Then I got ahold of it, and … well …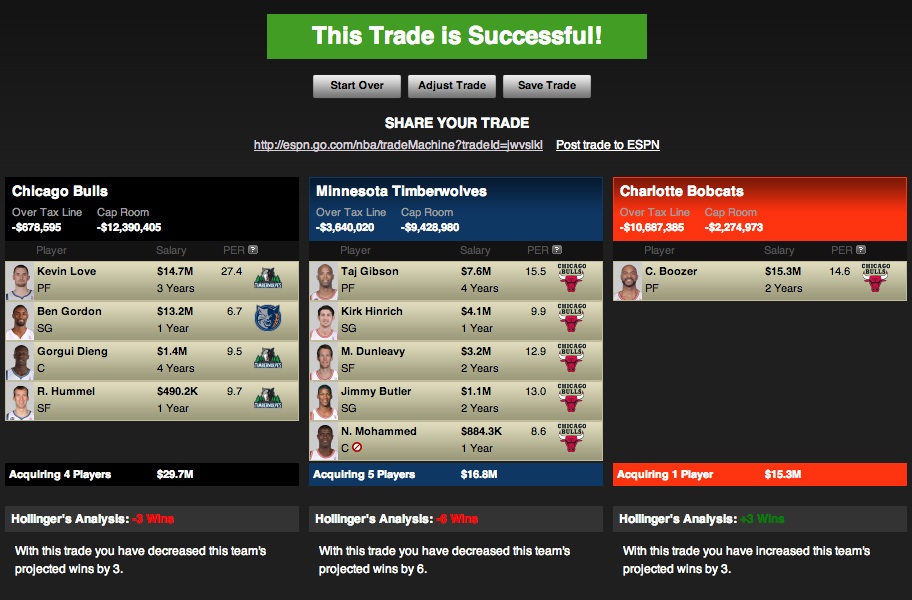 There are some obvious problems with this. This would leave the Bulls with one point guard, a pair of rookies as the only bigs behind Love and Joakim Noah, and a wing rotation consisting of Tony Snell, Toko Shengelia, Robbie Hummel and Ben Gordon. Plus three minimum-salaried veterans the Bulls would have to sign to fill out the roster. It also takes pretty much all the Bulls' assets: Jimmy Butler, the rights to Nikola Mirotic and a draft pick likely would go to Minnesota, and the Carlos Boozer piece* would likely need another pick.
*For the record, the Gordon/Boozer part of the deal stems from a need to clear room under the tax line in order to sign free agents.
But the reason I like this trade a lot is that it gets the Bulls Love, and it leaves about 8 million in cap space open for this summer. Obviously, that's not enough to sign Carmelo Anthony or Lance Stephenson, but it should be enough for a decent wing guy. Plus I would enjoy watching Tom Thibodeau find a way to win with Noah, Love and not a whole lot else.
But hey, this isn't happening anyway. What do you guys think?