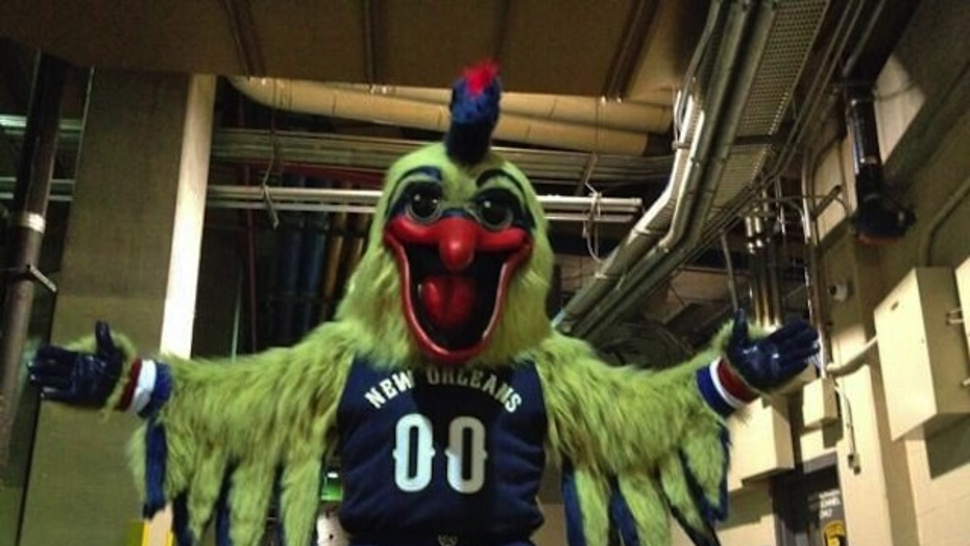 Tonight, Anthony Davis makes his debut back in Chicago against Derrick Rose and the Bulls! Yeah, about that…
If this game were on Sunday Night Football, it surely would have been flexed out. With Davis having broken his hand in a road win in Madison Square Garden last night and Rose out for the rest of the year, this once-juicy matchup is hardly the most appealing thing on the menu tonight, an honor which, speaking of football, belongs to Monday Night Football's Saints-Seahawks showdown. The Pelicans (8-8) will surely feel the loss of one of the most influential defenders in the league in Davis, who is neck-and-neck with Roy Hibbert as the league leader in blocks per game (3.6), especially considering that they're playing the second end of a road back-to-back. Also, as one might expect of a young team like the Pellies, they've been a poor road team thus far. Their offense ticks three points lower than their average on the road at 102.7 points per 100 possessions, and their defense takes an even sharper hit, as their 103.8 points per possession overall skyrockets to 109.6 away from home.
Trying to analyze if the Bulls can take advantage of this seems like a fool's errand. The Bulls had an opportunistic row of opponents to stabilize their attack right after losing Rose, as they faced the Clippers, Utah, Detroit and Cleveland, and their offense looks as messy and laborious as ever. While those were all part of the same lengthy road trip, it seems unlikely that they'll turn things around, even at home versus a poor road team without their best player.
From there the question becomes, is that even a bad thing? It's rather confusing watching the Bulls, or whatever's left of them at the moment, as the guys on this team are very much worth rooting for, yet the NBA's incentive structure makes it so that every win they scratch and claw their way to takes them further from long-term success. What is clear is that while winning games is no longer profitable in the long run for Chicago, the performance of a couple players is. Joakim Noah has struggled badly this season, and while the observations of this season can still be marked with a disclaimer of small sample size to an extent, if he continues to play this poorly for much longer, it will become all the more worrisome.
On the other end of the spectrum is the brightest star of Chicago's dark, bleak sky: Tony Snell. Not only does he look more confident by the game, he is showing an ability to handle the ball and make plays, something this team has desperately lacked in the Rose Era. No Bull's playing time is more important right now. He needs as much playing time as he can handle (wait, wait, Thibs, it's only a figure of speech!) and should shoulder more of the ball-handling responsibilities as he gets more comfortable. It's a lost season, but he represents an opportunity to salvage something very meaningful.
We'll have a full recap of the game here, so if you just can't stomach watching this team, at least for a night, remember to check back here after the game for a recap and go get ready for some football.