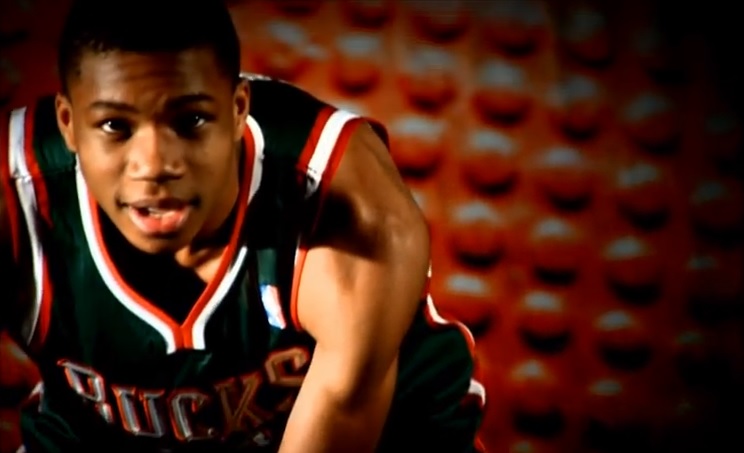 Everyone knows the Bucks stink. Like, really stink. Still two games worse than the intentionally incompetent Sixers, the Bucks have dropped 11 of their last 12 amid a road-heavy schedule. Everything has gone wrong for them this year. Heck, just today Larry Sanders drew a five game suspension for marijuana, adding to his worst case scenario season that makes Paul George's 2014 look peachy by comparison.
His absence is far from the only one since these two teams last met in January. O.J. Mayo's conditioning issues have often earned him a "DNP-Coach's Decision," and he is currently listed with an ankle injury. Ersan Ilyasova got shut down for the rest of the year with his own ankle injury. Luke Ridnour was dealt to Charlotte. That right there is their three leading scorers from that January game, which the Bulls took 81-72 up in Milwaukee. In addition, Gary Neal was also in the deal with the Bobcats, Caron Butler fled to OKC after a buyout and Nate Wolters suffered a season-ending hand injury.
Ramon Sessions, acquired in the Charlotte deal, has picked up some of the slack, upping many of his numbers since coming back to Milwaukee, the team he started his career with. In 21 games since returning, the soon-to-be 28-year-old, who also stepped up after a deadline trade to the Lakers two years ago, is posting 15.7 points per game, on 48.1% shooting and 38.5% from three. Either Sessions or backcourt mate Brandon Knight have led the team in scoring in each of their last five games. Rookie sensation Giannis Antetokounmpo gets the highlights for Milwaukee, but he has as many games without a field goal as he does scoring in double figures over their last 17 contests.
As for the Bulls, it continues to be a close race for seeding. Chicago is currently tied with Toronto and 2.5 games up on Brooklyn overall (two games up in the loss column). All three are in action tonight, with Toronto hosting the disheveled Pacers and Brooklyn at home versus the Pistons. That Pacers game is more feasible than it once was, but Toronto's two remaining games against the Knicks now look a bit tougher. Meanwhile, aside from a road tilt in Miami on Sunday, the Nets could easily sweep the rest of their schedule. With four road games left, all against respectable opponents, taking care of business is imperative for the Bulls tonight against a team like the Bucks, especially with a road back-to-back tomorrow night in Washington. Despite that, they struggled twice versus the Sixers recently, so it's difficult to predict just how hard the Bulls will have to scratch and claw for this one.