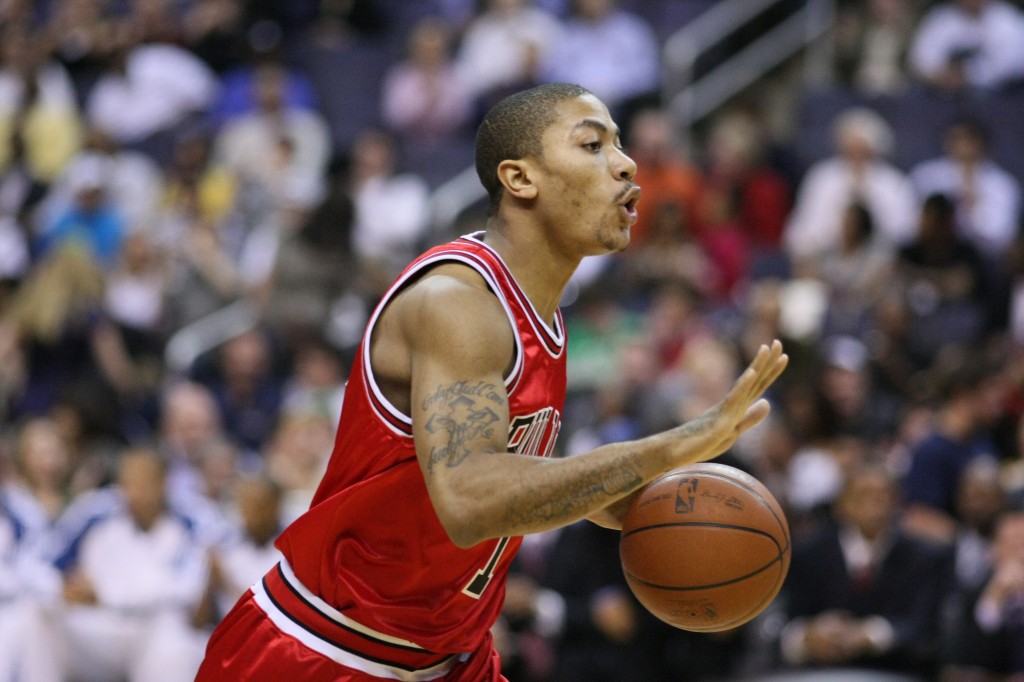 Player:
Derrick Rose
Per game stats:
Irrelevant- a small 10 game sample size during which Rose was rusty is not worth bringing up
The Good:
It's hard to find any good in a season that was as short as Derrick Rose's was, but the major (and only) positive is that was regaining some semblance of his form shortly before getting injured. As the games went on Rose's shot started to look a little better (albeit marginally), he was getting by defenders more easily, and he was starting to finish better around the hoop better as he gained a better feel for how much to adjust his shot (as I pointed out earl on in the season he over-corrected his shot a great deal which led to many missed shots).
The Bad:
Of course, the bad is his torn meniscus in his other knee that robbed the basketball world of Derrick Rose for another year. I could point out some issues that were present in Rose's game during the 10 games he did play but it wouldn't be fair to him since the majority of the mistakes were because he had been out of the game so long.
Grade: Incomplete
Giving Rose a grade would be completely unfair given the circumstances.
Future: 
Rose is under contract still but no one knows what to expect of Rose when he comes back. At the time of the injury much was said about the torn meniscus was essentially the last nail in the coffin of Rose's chances of regaining star form, but that's not necessarily true. Looking at the recent history of torn meniscuses around the league, most players have returned to their previous form and played well through their career regardless of if they reattached or completely removed the meniscus. Look no further than Russell Westbrook and Dwayne Wade for recent star examples for both instances. The only reason we don't know what kind of form Rose will return to is because we never fully saw what he is capable of post-ACL surgery. Regardless of what level he eventually plays at, Rose will likely have to take time to get back into the swing of things. Two years away from basketball builds up a lot of rust.