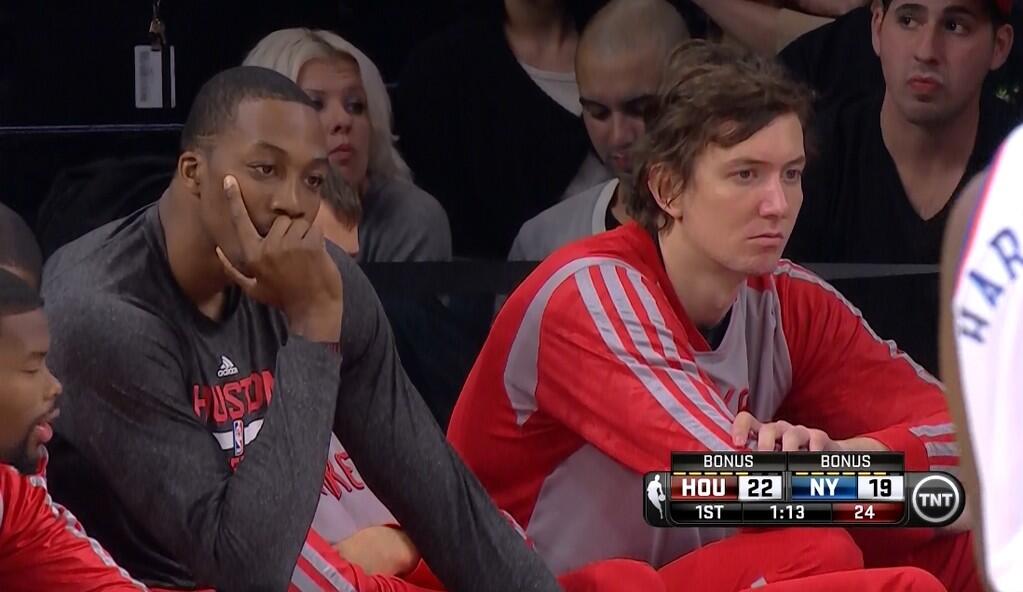 In ex-Chicago Bulls player news, Omer Asik of the Houston Rockets has formally requested to be traded. As some of you may recall Asik signed with the Rockets after the Chicago front office opted against matching Houston's poison-pill contract offer during the 2012 offseason.
Asik's request to be moved to another team has seemingly been inevitable since Dwight Howard decided to sign with the Houston Rockets this past offseason. Shortly after Howard made his decision, some reports began surfacing that Asik had requested a trade as he did not want to be relegated back into a backup role. Much to Asik's chagrin the Rockets denied his request and he ultimately became the backup center.
According to the Houston Chronicle, Asik would not answer questions regarding his request. His agent, Andy Miller, did speak on the matter:
"I would say the situation is very frustrating right now, and we're trying to work through it," Miller said. "For Omer, the objective has always been to continue to develop and grow as a player. That's why we came to Houston in the first place. If that objective can't be met, if we can't get the right platform to grow and contribute as a player, it's certainly frustrating."
During the 2012 NBA season, Asik started all 82 games for Houston averaging 10.1 points and 11.7 rebounds in 30 minutes of action per night. Relative to last season he is having a "down" year only averaging 5.6 points and 8.1 rebounds in 22.1 minutes per game. Asik's contract is structured to pay him roughly $8.3 million for this season.
As of now a trade doesn't seem to be imminent as "a deal is more likely in months than in days." No players have recently been linked to an Asik trade, though whispers of a Ryan Anderson for Omer Asik swap have been mentioned in the past.
New Orleans has shown strong interest in acquiring Rockets center Omer Asik, w/ an offer likely centered on Ryan Anderson, sources tell Y!

— Adrian Wojnarowski (@WojYahooNBA) July 6, 2013
It's likely that a similar rumor will pop up within a matter of days.
Unfortunately Chicago likely does not have the pieces needed to reacquire Asik, nor would Asik likely want to come back to Chicago to play a backup role. Regardless the situation will be an interesting one to monitor. Asik was a once (and still is) a player loved by many Bulls fans and many simply want to see him in a position to succeed in a starting role if he can't be in a Bulls jersey once again.