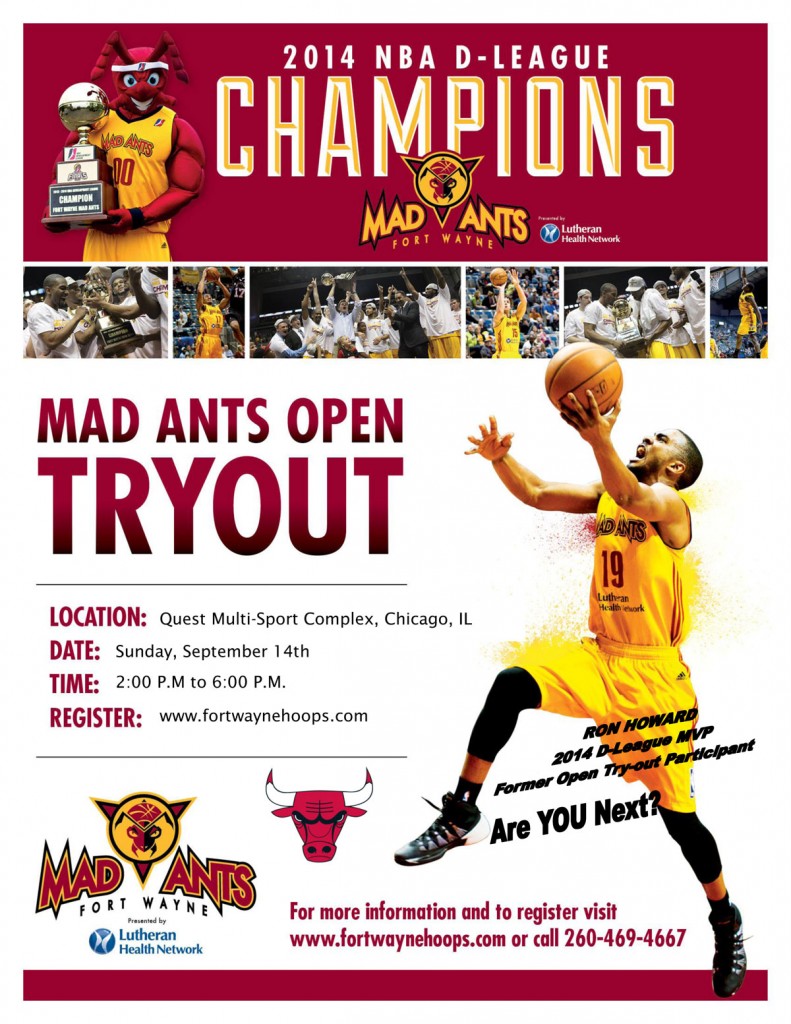 Ever dreamed about playing for the Chicago Bulls or in the NBA? You can move one step closer to your dream by attending the Fort Wayne Mad Ants's open tryout.
The Fort Wayne Mad Ants will be holding an open tryout this weekend on September 14th for the 2014-2015 season. The tryout will be held at the Quest Multi-Sport Complex at 2641 West Harrison Street, Chicago, Illinois, 60612. Check in for the tryout will begin at 1 PM while tryouts will begin exactly at 2 PM and will wrap up at 6 PM. Those selected from the open tryout will be invited to the team's training camp and could earn a roster spot for the following season.
Those who are interested can submit an application and release form as well as a $150 non-refundable registration fee to the Mad Ants office by Thursday, September 11th. Registration will continue past the 11th, however a late registration fee of $200 will be required. Payments must be made by money order or cashier's check.