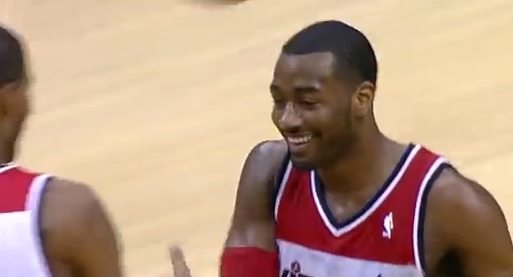 Winners of four in a row, the Bulls now hold the league's longest winning streak, believe it or not. The streak is in jeopardy tonight though. As mentioned last night, this back-to-back in Washington is the biggest obstacle remaining on their schedule. Now, Washington is also on a back-to-back, but they are at home and have handled the Bulls twice already this season.
In fact, should the Bulls lose, the Wizards will be the only Eastern Conference team to sweep them this season. Chicago dropped both prior meetings to Washington shortly after the Luol Deng trade. They never led in a 102-88 home loss, and dropped a 96-93 nailbiter on the road four days later. In order to prevent a sweep, the Bulls will have to improve their defense from those games. Six Wizards tallied double figures in each, and the team as a whole shot over 50% in both.
Since they last met, Washington upgraded its backup point guard by acquiring a disgruntled Andre Miller from the Nuggets and resurrecting former Bull Drew Gooden off of the scrap heap.
For the 3-6 seeding race in the East, this game is important for both teams. Toronto and Brooklyn face Milwaukee and Philadelphia, respectively, this evening, almost assuredly victories. A loss for Washington would make it pretty safe to pencil them into the six, while the Bulls would likely fall a full game behind the Raptors without a win.